Setting an ESG strategy is just one component of delivering an accurate and transparent ESG roadmap to stakeholders. This session outlines key stages that boards must consider and examines the role of the board and management, stakeholder engagement at each stage and the range of skills required at each stage to support the execution of its near and long-term sustainability objectives.
Many companies are not sure where to start. Whilst each company's sustainability journey may vary, there are common steps that can help any company confidently start down the sustainability path. Attendees will come away with practical tips and actions to take along the ESG journey and be better prepared for the challenges that will arise as the organisation moves from planning to strategy to execution.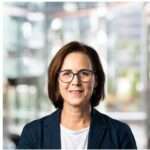 Dr. Rachel Baird, GAICD, FGIA
Director, IcebergSRC
Australia
Rachel is well versed in advising organisations on identifying impacts on environmental and social matters drawing on her deep practical experience working with clients. Her unique skill as an ESG consultant is being able to draw upon her legal skills to ensure obligations are understood and met, whilst also ensuring that the ESG strategy is fit for each client's circumstances.
She is one of few Australian environmental lawyers with experience and deep knowledge of international environmental law and the differences between state jurisdictions having practiced in Victoria, the ACT and Queensland. This enables her to move with ease across the regulatory framework to map the most suitable path for organisations and boards not sure where to start their ESG journey. Her experience working within oil and gas has provided valuable insights to community engagement and social impacts of major projects.