Rapid changes and challenging times call for the need to embrace new realities and innovative solutions to remain relevant. While it is already clear that businesses need to embrace the disruptive digital wave – there really are limited options – the question is how to execute a new business model while keeping the current one to generate cash?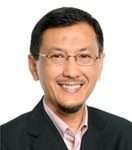 Muhamad Azam B Abdul Jalil
Director, Agile Innovation (Malaysia)
Azam is a multi-industry Consultant in Business Planning & Modelling, Innovation, Financial Management, Human Capital Development and Enterprise Risk Management. He has over 20 years' experience in these areas and specializes in helping organizations to protect and create value and better position themselves for the future. He is also a Master Facilitator and conducts workshops using innovative simulations & customized game-based learning solutions throughout ASEAN and the Middle-East.
Prior to co-founding Agile Innovation and other businesses, Azam held various positions of responsibilities in a public listed company and an international public accounting firm.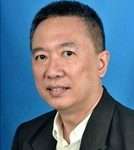 Lam Yue-Pak (YP)
Director, Agile Innovation (Malaysia)
Lam is passionate about helping people and businesses transform by providing professional leadership development training and coaching. He is a strong believer of Courage, Humility and Integrity which he used to develop "Leadership CHI" – a values-based leadership approach that he practices and promotes. Lam worked over 20 years in C-level positions with diversified groups across Malaysia & Singapore with extensive exposure in the UK, Indonesia, Australia and China. He was Group CEO of a SGX-listed company and served as a Director of an UK AIM-listed company prior to becoming a business and human capital consultant/trainer.