With COVID-19 affecting our ability to hold board meetings face to face, many organisations are holding their board and senior leadership team meetings virtually. The shift to virtual environments is now the new normal, but how can companies and their boards successfully navigate the waters of online meetings to maintain performance and ensure effective decision-making at a distance – while preserving good governance?
It is vital for boards and company secretaries to keep up with the rapid deployment of technology that businesses are currently witnessing, and the expectations of their role in this digital age. More importantly, the board chair will need to come to terms with the technology as he or she plays a key role in keeping the board team optimally focused and effective digitally.
Social distancing is here to stay and travel restrictions may vary with countries and therefore, online platforms may be a necessity in time to come, not so much as an option.
This webinar will cover the following:
Face-to-face vs virtual meetings: The dilemma of not being in the same room
Etiquette for ensuring good virtual engagements for meeting attendees
Overcoming practical challenges of a virtual meeting
Adapting communication channels to the new environment
Easy sharing documents and files to intended users
Taking accurate minutes during online meetings
Touching on cybersecurity considerations, cloud storage & remote access issues
Getting the most out of virtual board meetings
Overview on Virtual AGMs
Practical tips for ensuring continuity of your governance functions
…and much more.
Learning Outcomes
Stay ahead and gain insights on best practices for virtual and hybrid meetings
Learn to enhance engagement and communication remotely
Manage concerns over security and governance issues of a virtual platform
Who Should Attend?
Company boards
Senior Management
Company secretaries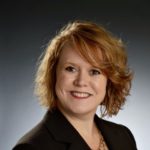 DOTTIE SCHINDLINGER
Executive Director, Diligent Institute
Dottie Schindlinger is the Executive Director of the Diligent Institute, the governance think-tank and research arm of Diligent Corporation. In her role, Dottie promotes the intersection of governance and technology as a recognised expert in the field. She co-authored Governance in the Digital Age: A Guide for the Modern Corporate Board Director, ©2019 John Wiley & Sons Publishers, and is the creator and co-host of The Corporate Director Podcast, a fortnightly show featuring corporate directors sharing their stories of modern governance.
Dottie was a founding team member of BoardEffect, a board management software platform launched in 2007 that focuses on serving the needs of healthcare, higher education & nonprofit boards. Prior to BoardEffect, she spent 15 years working in a variety of governance roles, including as a board support professional, consultant, trainer, board member, and senior executive. Dottie serves as the Vice Chair of the board of the Alice Paul Institute, and is a Fellow of the Salzburg Global Seminar. She is a graduate of the University of Pennsylvania.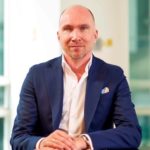 Haakon Bruaset Kjoel
Senior Vice President and Head of External Relations Asia of Telenor Group
& Chair of the Board of Directors of Digi.Com Berhad
Mr. Håkon Bruaset Kjøl (Haakon Bruaset Kjoel) is a senior corporate and public affairs professional with extensive experience from the telecom and digital industry in Europe and Asia.
Håkon is currently the Senior Vice President and Head of External Relations for Asia. Prior to this he served as the Chief Strategy and Transformation Officer of Dtac, Telenor Group's mobile network operator in Thailand. Håkon joined Telenor Group in 1995 and started his career in the mobile operations in Norway. Since then he has gained extensive international experience through his involvement in Telenor's international activities in Europe and for the last 20 years in Asia. During this period he has held senior global and regional leadership roles in the areas of regulatory and public affairs, government and public relations, corporate communications, sustainability and strategy development.
Håkon has more than a decade of Board experience and he currently serves on the Board of Directors of several Telenor Group companies in Singapore and Thailand, Telenor Myanmar Ltd., Telenor Pakistan Ltd., Grameenphone Ltd. in Bangladesh and Digi.com Berhard in Malaysia where he is the Chair of the Board. Håkon is also a non-executive Director of the internationally renowned architect and design company Snøhetta headquartered in Oslo, Norway.
He holds a Master of Business Administration degree from BI Norwegian Business School in Oslo, where he also studied public relations.
Håkon resides in Singapore – a city he has called home for the last 20 years.