The focus on ESG issues by investors has seen rapid growth over recent years. Companies are facing increased scrutiny and engagement from investors for companies to do more across all 3 ESG pillars. As investors continue to increase their expectations around board oversight, they expect directors to have the relevant skills and ability to articulate the company's unique ESG story.
In this session we will look at what is driving this growing interest in ESG from investors, how portfolio managers are considering ESG factors and incorporating them into investment decisions, and finally the influential role that ESG research providers play in this process.
With better awareness in this area, it will provide board directors with a foundational understanding of what role ESG factors are playing in how their investors are making investment decisions – which can in turn contribute towards a more effective integration of ESG into the company's overall strategy.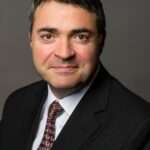 Jason Milne, CFA
ESG Advisor & Founder of Koru ESG
Canada
Jason Milne is the founder of Koru ESG, a Vancouver-based ESG consulting and advisory firm. Jason has more than 25 years experience in the investment industry in Canada, and has specialized in ESG, corporate governance, and responsible investment for over 20 years.
Jason has been working in ESG consulting since leaving his role at RBC Global Asset Management (RBC GAM) in early 2019. Jason was with RBC GAM (and Phillips, Hager & North prior to the merger with RBC GAM) for 19 years where his responsibilities included ESG integration, corporate governance and proxy voting, and socially responsible investing (SRI). Prior to RBC GAM Jason worked in investment banking and as a mutual fund accountant.
Jason currently serves as a British Columbia Securities Commission (BCSC) Commissioner, and previously served as a board member of the Responsible Investment Association of Canada (RIA) from 2011, including four years as Chair, before stepping down in 2019.
Jason is a CFA® charterholder, holds a CPA, CGA designation, a BComm (Economics) from the University of Otago in New Zealand, and is a SASB Fundamentals of Sustainability Accounting (FSA) credential holder.