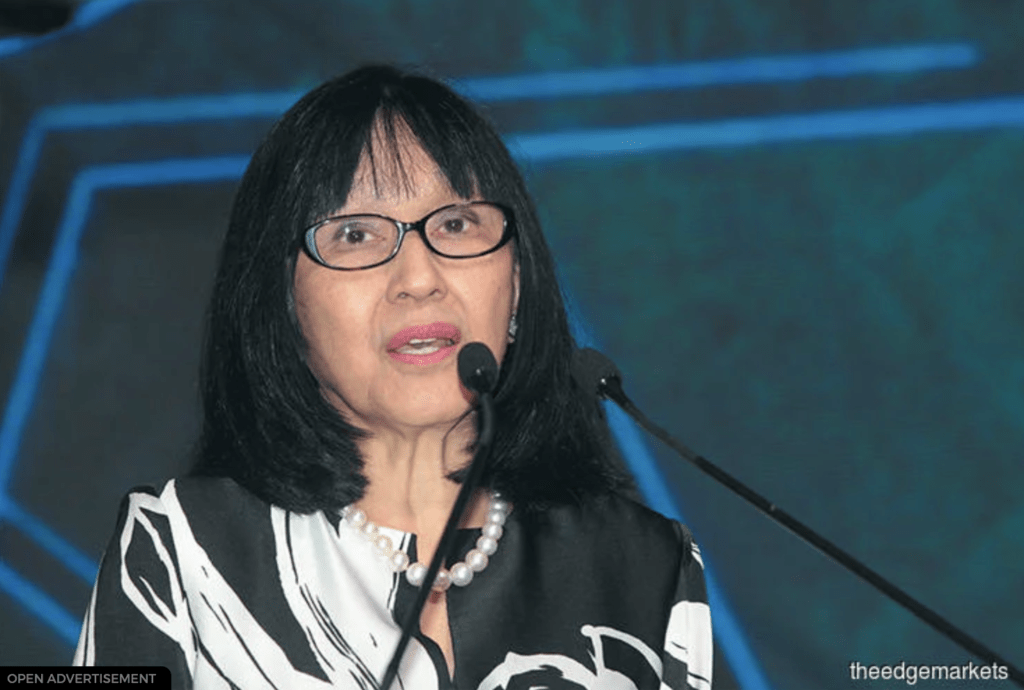 Zarinah: Younger directors bring increasingly non-traditional backgrounds and skills to the table.Photo by Suhaimi Yusuf
KUALA LUMPUR: Corporates should look at other aspects of diversity such as age and skill when considering their boards of directors' composition, given demands of today's reality, amid technological disruptions, according to the Institute of Corporate Directors Malaysia (ICDM).
ICDM chairman Tan Sri Zarinah Anwar said new responsibilities now require corporate boards to be diverse and inclusive in every aspect, be it gender, age, nationality, skill, experience or professional background.
This is because corporates now operate in an era of uncertainties, resulting in a rapid expansion of boards' traditional responsibilities to include new areas of potential risks that they are increasingly expected to address, but in which they have little or no experience.
"We operate today in an era of uncertainties, tougher competition, great operational complexity and disruption of legal business models … The emergence of revolutionary technologies, disruptive business models and paramount shifts in stakeholders' expectations in recent years have fundamentally changed the way we do business.
"Boards must continually assess the skills and experience they require to remain competitive," Zarinah said.
In particular, Zarinah said there is space for young blood: "Mindsets need to change. The rules of success have altered significantly and millennials have things to teach the baby boomers too. Younger directors bring increasingly non-traditional backgrounds and skills to the table, and are more likely to support impact investing and care about sustainable products. Additionally, an increasing age diversity seems to have a positive impact on achieving better gender diversity in the boardroom."
She was speaking yesterday at the inaugural International Directors Summit 2019, a two-day regional summit where global corporate leaders and directors exchange insights into important issues facing today's boardrooms. The event is organised by ICDM.
During a panel session, Bursa Malaysia Bhd chairman Datuk Shireen Ann Zaharah Muhiudeen highlighted that skills in human resources (HR), technology and enterprise risk management are aspects of board diversity often overlooked by corporates.
"Having a board member with HR experience [is] because of all the changes that are happening. We are going to have a lot more training, [re]look skill sets, and without somebody at the board level with that expertise, it is going to be challenging.
"Going forward, that sort of expertise is critical — especially for big organisations — because of technological changes. You're going to have to train, or in the worst case, release people. There is a massive ongoing process that we are seeing," she said.
IMD World Competitiveness Centre founder and World Economic Forum's former managing director Stéphane Garelli echoed Zarinah's sentiment that companies include the young, especially those from different industries, and to adopt the "reverse mentoring" method.
"They bring a lot of added value if they are from another sector, provided the management is ready to listen. Instead of having an old person mentoring the young, we now have young people mentoring old managers … I think more companies should do that. Try to listen to the young," he said.
Another way to obtain young people's input, if not by having them on boards, is through committees or sub-level focus groups, according to Zaid Ibrahim & Co executive chairman Datuk Seri Dr Nik Norzrul Thani.
Diversity aside, Securities Commission Malaysia chairman Datuk Syed Zaid Albar, also present yesterday, stressed it is critical that corporate boards maintain their independence of mind and position, to enable an effective oversight of management.
"Boards must understand the disruptive trends emerging in businesses today. You must be able to challenge assumptions, underscore [the] management, strategy and help [the] management identify new growth parts.
"While doing so … all directors are expected to exercise their powers for proper purposes, in good faith [and] in the company's best interest. Whenever a conflict situation arises, directors must be able to do their best judgement in exercising what is good for the company and not what is good for their own personal interests," he added.