Sign up as a group to enjoy

2.5% bulk discount for a group of three (3) or more

and

5.0% for a group of 5 and above

. Email marketing@icdm.com.my for more information.

 

Returning participants are entitled for an additional 2.5% discount

. Please contact development@icdm.com.my to request for the promo code.
All applicable to standard registrations and ICDM individual members only.
*This programme was previously available in-person and virtually. However, due to the rise of Covid-19 cases and the Conditional Movement Control Order implemented for Kuala Lumpur, Selangor and Putrajaya, starting from 14 October 2020 to 27 October 2020, we will be running this programme virtually only. 
The "Introduction to Corporate Directorship" is a foundation programme for aspiring, prospective and newly appointed directors. It is the first programme in the Directors' Continuous Professional Development (DCPD) on improving the standards of governance in public listed companies. It is essential for the directors to understand the principles and elements of good corporate governance, the fiduciary duties and liabilities as expected under the law and what it takes to be effective within today's business environment.
The programme is intended to provide invaluable education and practical insights on effective board structures and important perspectives on their decision-making and oversight role. On the regulatory front, participants will learn about the latest development on their roles and responsibilities under the Companies Act 2016 (CA 2016) and have an overview of the Malaysian Code on Corporate Governance (MCCG) and the Corporate Governance Monitor 2019, with focus on its 3 principles and 36 Practices as well as the rationale and how they impact listed issuers.
Define the principles and rationale behind Corporate Governance
Analyse the Malaysian Code of Corporate Governance (MCCG), as well as the Intended Outcomes, Principles, and Practices
Identify the oversight role related to internal control, including Audit, Risk Management, and Compliance
Relate to the changing nature of Governance in business, including Environment, Social & Governance (ESG), evolving views of 'stakeholders', and the increasing push towards individual liability.
Aspiring Directors and New Corporate Directors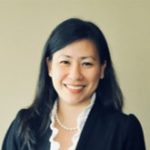 CHERYL KHOR
Partner, Malaysia Risk Advisory Leader, Head of Corporate Governance and the Asia Pacific Accounting & Internal Controls Leader at Deloitte Malaysia
Cheryl is a Partner, Malaysia Risk Advisory Leader &  Head of Corporate Governance  and the Asia Pacific Accounting & Internal Controls Leader at Deloitte Malaysia. She has more than 20 years of experience covering financial, operational and internal audits as well as governance, controls and risk assessments for clients across a broad range of industries. Cheryl has previously facilitated ICDM's bespoke programmes on topics such as Director's Fiduciary Duties and Malaysian Code on Corporate Governance. Specifically, she has been involved in numerous process improvements, and controls transformation projects. An active media contributor and with a number of published papers, Cheryl is a familiar face in numerous panels, seminars, workshops and talks on good governance, and sustainability among others.
Cheryl has served large companies in a broad range of industry sectors including infrastructure, healthcare, construction, property development, asset management and consumer business. She also led and project managed various engagements in Internal audit, Corporate Governance, Board effectiveness and succession, Operational audits, IPOs, Due Diligence, Enterprise risk management, SOX 404 implementation, Business process review, controls transformation and review of policies.
She holds a Bachelor in Mathematics and is a member of the Malaysia Institute of Certified Public Accountants (MICPA) and Malaysia Institute of Accountants (MIA).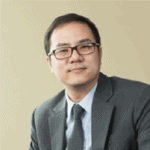 ANTHONY TAI
Executive Director and Deloitte Malaysia FSI Leader Risk Advisory Malaysia
Anthony is an Executive Director / Partner attached to Deloitte's Risk Advisory division. Anthony leads the Extended Enterprise Risk Management, Assurance and Cyber Risk service lines in Deloitte Malaysia.
He has over 20 years' experience in professional services and, in particular, risk advisory and assurance. Anthony specialises in internal, IT and cyber security assessments and reviews, corporate governance and business processes reviews, risk management and large scale programme and project risk management.
Anthony serves as Deloitte Malaysia's Financial Services Industry ('FSI') Leader. His role includes providing leadership and oversight over all FSI work provided by Deloitte Malaysia's various functions and service lines.
Anthony also serves on ISACA Malaysia's Board of Directors as the Treasurer.
Anthony holds a Bachelor of Business (Finance and Accounting) from University of Technology, Sydney.
He is a Certified Information Systems Security Professional (ISC)2, Certified Information Systems Auditor (ISACA), Certified Practicing Accountant
(CPA Australia), Chartered Accountant (Malaysian Institute of Accountants) and ISO/IEC 27001:2005 Provisional Auditor.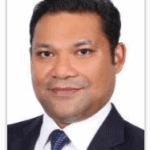 MUNIR ABDUL AZIZ
Deputy Managing Partner, Principal, Mergers & Acquisitions of Wong & Partners
Munir Abdul Aziz is a partner in the Corporate & Commercial practice of Wong & Partners. He has been in practice since 1998 in mergers and acquisitions, corporate reorganisations, capital markets work, venture capital and private equity, joint ventures and general commercial transactions. As an ICDM facilitator, Munir has conducted bespoke programmes for ICDM such as Board Leadership and Governance.
Munir has represented a number of corporations based in Malaysia, the US, Japan and Europe in takeovers, acquisitions, disposals of shares and assets of Malaysian and European companies. He has also worked on corporate reorganisations and de-mergers involving leading publicly listed Malaysian companies and been involved in domestic and international securities transactions including bond offerings and IPOs. He has worked in the London and Melbourne offices of Baker & McKenzie International.
Munir was recognised in Chambers Global and Chambers Asia Pacific, publications which rank leading business lawyers globally. In its 2015 edition, Chambers Asia Pacific noted that Munir "comes highly recommended by clients"​ and that he is "quick in grasping the situation and issues, knows how to protect the client's interests, and is also commercial enough to be able to close the transaction"​. He has also been recognised as "highly respected"​ and "earns plaudits from the market for his contribution to the corporate field"​ with "an emphasis on private equity transactions, M&A, takeovers, demergers and corporate reorganisation"​ by Chambers Asia Pacific 2013.
Munir has also been named by IFLR1000 as "Leading Lawyer" for Capital Markets since 2013 and for M&A since 2012. He is recommended by PLC Which Lawyer? in Corporate and M&A for 3 successive years (2010 – 2012). He is recognised as a distinguished practitioner by leading legal directories such as Chambers & Partners, Legal 500 and IFLR1000 and was named "Dealmaker of the Year" by the Asian Legal Business Law Awards in 2017.
Wednesday, 21 October 2020 | 9:00am – 1.00pm
Module 1: Introduction to Corporate Governance
Thursday, 22 October 2020 | 9.00am – 1.00pm
Module 2: The Malaysian Code on Corporate Governance and CG Monitor
Module 3: Boards' Role in Assessing Risk Strategy and Decision Making
Friday, 23 October 2020 | 9.00am – 1.00pm
Module 4: Legal and Regulatory Change for Directors
Module 5: Companies Act 2016
ICDM reserves the right to amend the programme in the best interest of the event and will not be responsible for cancellations due to unforeseen circumstances.