The "Introduction to Corporate Directorship" is a foundation programme for aspiring, prospective and newly appointed directors. It is the first programme in the Directors' Continuous Professional Development (DCPD) on improving the standards of governance in public listed companies. It is essential for the directors to understand the principles and elements of good corporate governance, the fiduciary duties and liabilities as expected under the law and what it takes to be effective in today's business environment.
The programme is intended to provide invaluable education and practical insights on effective board structures and important perspectives on their decision-making and oversight roles. On the regulatory front, participants will learn about the latest development on their roles and responsibilities under the Companies Act 2016 (CA 2016) and have an overview of the Malaysian Code on Corporate Governance (MCCG) and the Corporate Governance Monitor 2021, with focus on its 3 principles and 36 Practices as well as the rationale and how they impact listed issuers.
Define the principles and rationale behind Corporate Governance
Analyse the Malaysian Code of Corporate Governance (MCCG), as well as the Intended Outcomes, Principles, and Practices
Identify the oversight role related to internal control, including Audit, Risk Management, and Compliance
Relate to the changing nature of Governance in business, including Environment, Social & Governance (ESG), evolving views of 'stakeholders', and the increasing push towards individual liability.
The programme is targeted from aspiring to mid-level directors
Physical Classroom Format

Facilitated Learning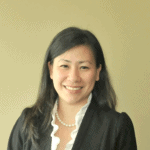 CHERYL KHOR
ICDM Faculty & Fellow,
Malaysia
Cheryl Khor is Faculty Member and Fellow of ICDM. Cheryl sits as board member, audit chair and sustainability committee of companies in the banking, insurance, technology and industrial & consumer products sectors. She specialises on subjects relating to corporate governance, risk management and internal control for board effectiveness. Cheryl has more than 20 years of experience covering financial, operational and internal audits as well as governance, controls and risk assessments for clients across a broad range of industries. Specifically, she has been involved in numerous process improvements, and controls transformation projects. An active media contributor and with a number of published papers, Cheryl is a familiar face in numerous panels, seminars, workshops and talks on good governance, and sustainability among others.
She has served large companies in a broad range of industry sectors including infrastructure, healthcare, construction, property development, asset management and consumer business. She also led and project managed various engagements in Internal audit, Corporate Governance, Board effectiveness and succession, Operational audits, IPOs, Due Diligence, Enterprise risk management, SOX 404 implementation, Business process review, controls transformation and review of policies.
As a faculty member of ICDM, Cheryl is one of our main facilitators for our signature "Introduction to Corporate Directorship" programme and MCCG sessions for Malaysian directors, the main Facilitator for Mandatory Accreditation Programme (MAP) as well as the lead facilitator for board evaluations under ICDM for its corporate clients across various industries.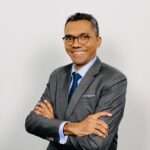 NORHISHAM ABD BAHRIN
Corporate and Mergers & Acquisitions Partner
Azmi & Associates
Norhisham Abd Bahrin is a Corporate and Mergers & Acquisitions Partner at Azmi & Associates. He regularly advises clients on mergers and acquisitions, joint ventures, private equity, venture capital and corporate governance.
Hisham is an Advocate & Solicitor at the High Court of Malaya and has over 20 years of corporate legal experience. He graduated from the International Islamic University Malaysia with LLB (Hons.) in 1999 and holds an MBA in International Business from the Royal Docks School of Business and Law, University of East London, United Kingdom.
Hisham regularly speaks on legal issues affecting business including on Mergers & Acquisitions, Companies Act, Corporate Governance, ESG & Sustainability and Corruption Prevention for various public and in-house corporate trainings for many entities including the Securities Industry Development Corporation (SIDC), Malaysian Institute of Accountants (MIA) and the Malaysian Investor Relations Associations (MIRA).
Hisham is the co-author of the Malaysian Chapter of the International Comparative Legal Guides (ICLG) Mergers & Acquisitions, 2022 (16th Edition), published by the Global Legal Group Ltd. The Legal 500 (2022) describes him as "passionate and willing to go the extra mile in assisting clients in terms of legal advice".
Facilitator: Cheryl Khor (Day 1) | 5 October 2022

Time
Agenda
9.00am
Module 1: What is Corporate Governance (CG) and Why Does It Matter?
Participants will revisit the historical background to the evolution of the legal – regulatory environment in Malaysia and the regulatory expectations in the MCCG 2021 with its emphasis on achieving the twelve intended outcomes with guidance in explaining how these outcomes are to be achieved:

Malaysian Code on Corporate Governance 2021 (MCCG 2021)
Definition of CG
No one size fits all
Why it matters
CG failures

11.00am
Module 2: Being an Effective Director
Participants will cover duties and liabilities of being a director. There will also be a focus on the type of questions directors need to pose to management in order to be effective.

Essential Attributes of Effective Directors
Board Effectiveness on Culture, Processes, Governance, Board Meetings, Board Dynamics, etc
Board Leadership, Ethics & Accountability

2.00pm
Module 3: Role of the Board
Participants will cover the elements of Board Charters defining the roles and Terms of Reference (TOR) of the Board as a whole, the Chairman of the Board, the Chairs of subcommittees, subcommittees and independent directors and also learn the importance of having the Chair and the CEO as two separate people. The evaluation criteria used to evaluate the effectiveness of the Board, the Chairman and CEO will also be covered.

The Different Types of Boards & Directors
Board Structure & Composition
Role & Functions of the Board (Strategy, performance, risk, talent, succession planning, stakeholders)
Role of the Chair
Two Separate Roles for Chair and CEO
Appointment and Role of the CEO
Role of Board Committees
Management's Role
Board & Management Relationship

5.00pm
End of Day 1
The Organiser reserves the right to alter the content and timing of the programme as it deems fit and is not responsible for cancellations due to unforeseen circumstances.
Facilitator: Norhisham Abd Bahrin (Day 2) | 6 October 2022

Time
Agenda
9.00am
Module 4: Companies Act 2016
Participants will learn about the mandated regulatory expectations in the CA 2016 Sections 210-218 on Duties & Responsibilities as well as Sections 219 – 232 on Disclosure and Conflicts and the behaviour of directors and the dilemmas that some of these expectations present.

Duty of Care, Good Faith & Loyalty
Oversight Duties – Audit & Internal Controls & Financial Reporting
Decision-Making and Conflict of Interest
Business Judgement Rule: Delegation & Authority
Questions to Ask as a Director

11.00am
Module 5: Legal and Regulatory Change for Directors
Examine recent and forthcoming changes to legal and regulatory frameworks, including:

Changes to the Malaysian Anti-Corruption Commission Act, particularly the new section 17A
The Business Roundtable; views on developing stakeholder priorities across wider areas
Ethical Business Practice & Regulation

1.00pm
End of Programme
The Organiser reserves the right to alter the content and timing of the programme as it deems fit and is not responsible for cancellations due to unforeseen circumstances.