The concept of Integrated Reporting was introduced to PLCs via the 2017 Malaysian Code on Corporate Governance. Since then, Integrated Reporting has been adopted by over a hundred PLCs in Malaysia. In keeping up with significant changes in the capital markets, stakeholder capitalism and an intense focus on sustainable long-term value creation, Integrated Reporting has evolved by:
Recommending that companies explain how Purpose is a key part of their business models;
Merging with the Sustainability Accounting Standards Board (SASB) to form the Value Reporting Foundation VRF);
Being part of the International Sustainability Standards Board (ISSB) to help bridge financial reporting and sustainability reporting.
This talk will help participants understand how these Integrated Reporting developments will impact Malaysian PLCs. In his 2022 letter to shareholders, Blackrock chairman and chief executive Larry Fink spelt out a framework for stakeholder capitalism, raising the alert that companies need to foster loyalty among employees and that capital must be responsible if a net-zero world is to materialise. The speaker will discuss the 2022 letter and attempt to gaze into the crystal ball and forecast its impact on Integrated Reporting.
Apply the fundamental concepts of value creation, the capitals and the value creation process to the organization
Identify examples of good practice from around the world to inspire
Identify "quick wins" than can be implemented through the Integrated Reporting & Thinking Journey
Measure the total impact along the value chain to identify risks and demonstrate contribution across economic, social and environmental dimensions
The programme is targeted but not limited to
Existing Board Directors
All business decision makers
Aspiring Board Directors
Senior management of organisations
Virtual Classroom Format

Interactive Facilitated Learning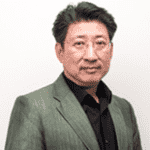 PROF. UANTCHERN LOH
ICDM Faculty & CEO of Black Sun Group (Asia Pacific)
Uantchern leads the Corporate Culture practice at Black Sun Group (Asia Pacific). He works with organisations on how to communicate their corporate culture through sustainability reports, internal communications, websites and social media. Through their purpose, mission and values, he helps organisations understand what stakeholders want to know about their tone at the top and sustainable leadership.
As an adjunct professor, he has taught extensively on ethics and risk management and corporate resilience. In 2020, he embarked on a research to determine how Bursa Malaysia listed companies engage with their stakeholders, which is key to sustainability governance. The results of this research can help companies derive strategic value from their stakeholder engagement efforts. Uantchern is currently collaborating with ICDM to develop case studies on sustainability communications.
Uantchern has a Masters in Hospitality Administration (summa cum laude) and his thesis was on business continuity. His research areas are in sustainability governance, risk management, corporate reporting, text analytics and behavioural science. Uantchern is a Chartered Accountant (Malaysia, Australia and Singapore) and holds the International Certificate in Investor Relations. He was previously the President of the Institute of Internal Auditors Singapore.
| | |
| --- | --- |
| Time | Agenda |
| 10.00am | Introduction and Housekeeping |
| 10.05am | Discuss the value of Integrated Reporting achieved so far by PLCs |
| 10.20am | Understand what else needs to be done? |
| 10.35am | Discuss the proposed Integrated Thinking journey |
| 10.50pm | Summary and Q&A |
| 11.00am | End of Programme |