Section 17A came into force on 1st June 2020, establishing strict liability for commercial organisations failing to establish the "adequate procedures" needed to prevent corruption being used to the advantage of the company. Prosecutions can target directors and top management, and have already begun.
This half-day online course explores how this new anti-corruption legislation works, what directors should be focusing on, and how anti-corruption compliance systems can be enhanced to maximise their effectiveness particularly through the use of advanced technology. International and local best practice for directors will also be considered, with case studies showing how companies have got it wrong before and red flags to look out for. The session includes facilitated discussion with other directors to explore how best to oversee the anti-corruption programme.
Recap on MACCA Section 17A and how directors can play their role well in managing corruption risk
Identify innovative ways and new technologies to be used to monitor the anti-corruption programme
Discuss the ideas of applying effective oversight for the programme
Who is this Programme For?
Aspiring Directors and New Directors
Virtual Classroom Format

4 hours (30 minutes Virtual Networking Break)

Interactive Facilitated Learning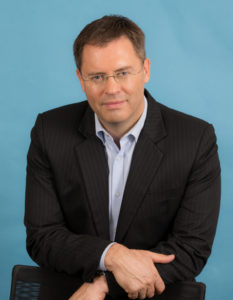 Dr MARK LOVATT
CEO of Trident Integrity
Dr. Mark Lovatt is the principal consultant and CEO of Trident Integrity Solutions Sdn Bhd, a specialist consultancy firm delivering anti-corruption programmes for government agencies and the corporate sector both in Malaysia and internationally. He is also the co-founder and the Secretary-General of the Business Integrity Alliance. As a Member of the UNDP Private Sector Advisory Group for SE Asia he is an advisor to the UN on the use of advanced technology to combat corruption. A qualified Lead Implementer for ISO 37001, he conducts training on anti-corruption for regulators, corporate governance institutions and governments, and regularly speaks at seminars and conferences across the region.
The Organiser reserves the right to alter the content and timing of the programme as it deems fit and is not responsible for cancellations due to unforeseen circumstances.