Introduction
The Corporate Sustainability Practitioner Competency Framework is a collaboration between Bursa Malaysia and the UN Global Compact Network Malaysia & Brunei. The competency framework serves as an aspirational reference to guide practitioners on the skills and competencies required to navigate the corporate sustainability ecosystem and drive sustainable outcomes.
What is it?
The competency framework defines competencies across three levels of positions in the organisation. Through this competency framework, we aim to support credential building and learning for corporate sustainability practitioners in Malaysia to serve as change agents for a responsible and successful business. The competency framework serves to define aspirational roles to operationalise sustainability within an organisation across all sectors and industries. There is no one-size fits all sustainability structure and we do not express a preference for a specific job function or title to drive the corporate sustainability agenda. This is not Bursa Malaysia's recommended practice for sustainability governance structure. Companies can choose to implement a sustainability function that best fits their operating environment and DNA and to demonstrate a strong tone at the top.
Which Positions Are Covered?

What Are The Competencies?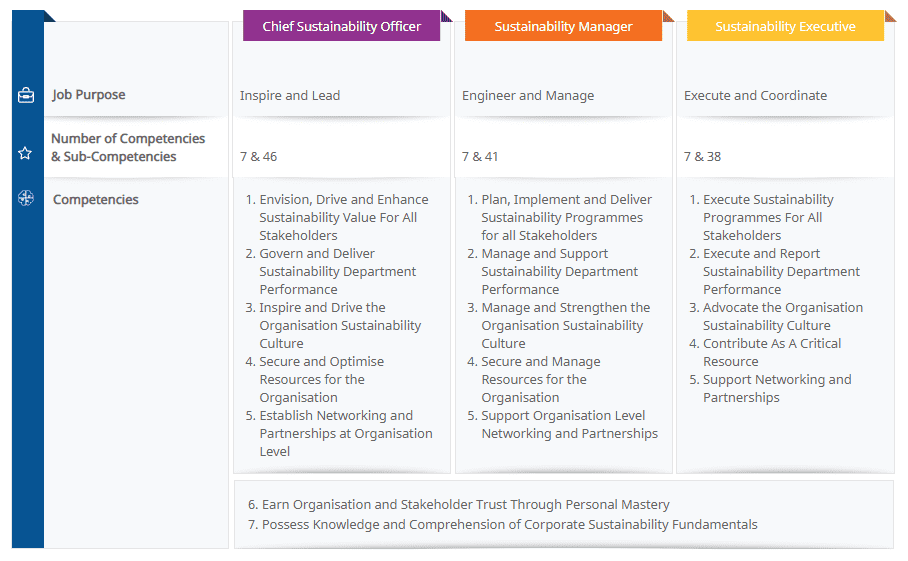 How can you use it?
Leverage the competencies to drive sustainability strategies and performance outcomes.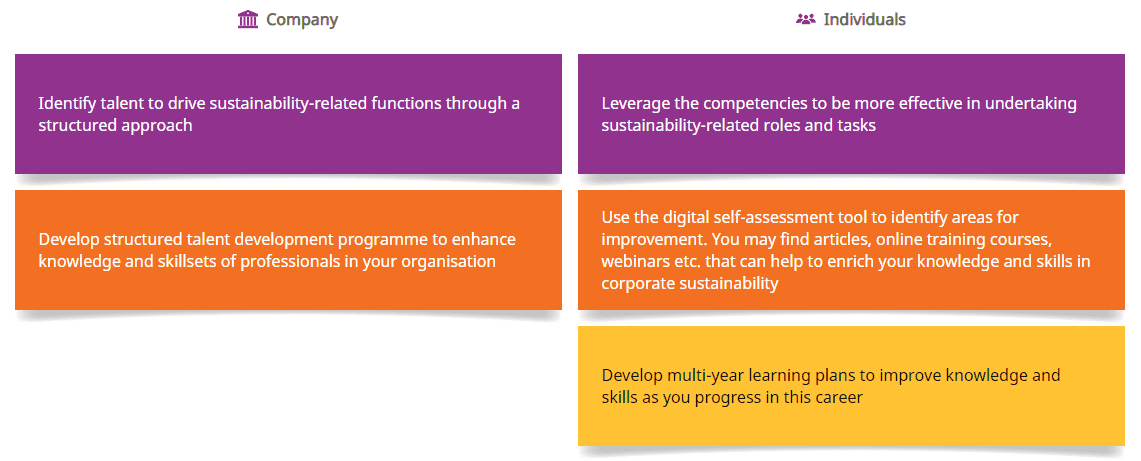 The CSP Competency Framework will be periodically enhanced to reflect changing business needs, new approaches to learning and development, emerging best practices and stakeholder expectations. We are constantly exploring new ways to enhance the competency framework. Please tell us your views and feedback by emailing groupsustainability@bursamalaysia.com.
Download the full Corporate Sustainability Practitioner Competency Framework
About The Digital Self-Assessment Tool:
The Digital Self-Assessment Tool can help you to identify your capacity building needs and provides recommended learning materials to enhance your knowledge and skills to undertake sustainability-related job functions.
How to Use the Digital Tool?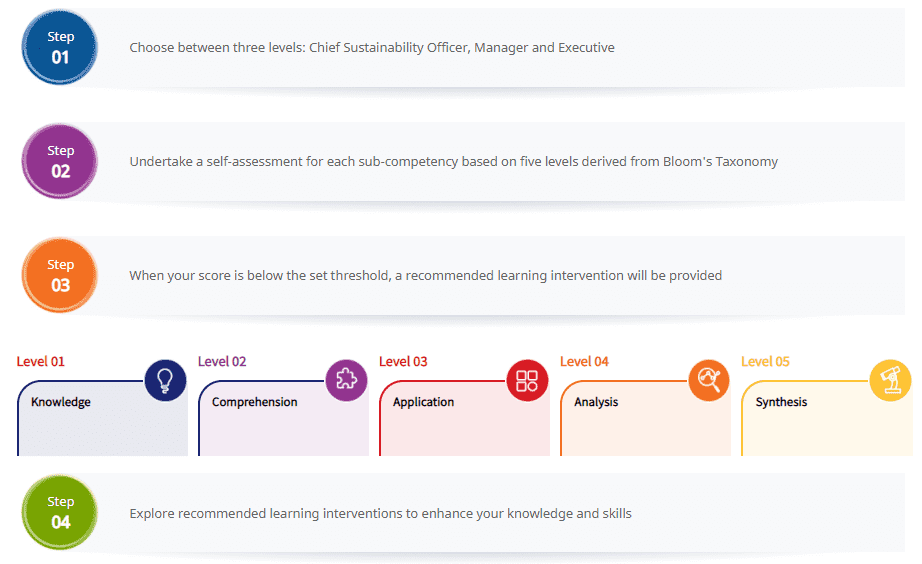 Access the Digital Self-Assessment Tool here.
---
The framework was first published here.