Since 2017, Bursa Malaysia has undertaken Sustainability Disclosure Review (SDR) exercises on an annual basis covering different samples of listed issuers (PLCs). In 2020, the SDR was conducted in collaboration with the Minority Shareholders Watch Group, covering a sample of 300 PLCs that spanned across different sectors and market capitalisations. Summary statistics in terms of overall compliance and quality are as follows: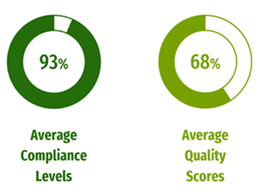 In providing further guidance and support to PLCs in their sustainability reporting journey, Bursa Malaysia shared the following highlights which are accessible here:
Key observations from the SDR 2020 exercise;
Best practice/recommendations for key observations; and
Questions that Boards can use as a basis to engage management on their sustainability reporting practices and/or disclosures.
Most Read