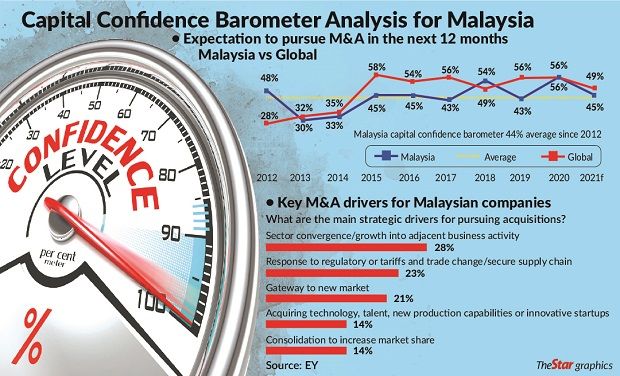 PETALING JAYA: The pace of mergers and acquisitions (M&As) in Malaysia, which has been affected by the Covid-19 pandemic, is expected to gain momentum going into the second half of the year.
According to experts from professional services firms, the positive momentum is expected to be supported by low interest rates, accommodating capital markets and ample private capital environment.
Although the number of M&A deals in the country may not be as high as in 2019, it is expected to pick up steam this year.
Experts also opined that the M&A landscape could return to the pre-Covid 19 pandemic levels in 2022.
Mergermarket, a specialist in M&A intelligence, has reported that Malaysia's M&A deal volume in 2020 (59 deals) ranked third after Singapore (217 deals) and Thailand (65 deals).
It pointed out that Malaysia's M&A volume was driven by the manufacturing, industrial and consumer sectors, among others.
Meanwhile, Singapore's M&A volume is driven by technology, financial services, and business services sectors, while M&A in Thailand was supported by the consumer, energy, mining, and utilities sectors.
Deloitte Malaysia's M&A leader Yap Kong Meng (pic below) told StarBiz that the M&A volume should pick up in the first half of the year and perhaps with a stronger momentum in the second half as the effects of the vaccine permeates the population.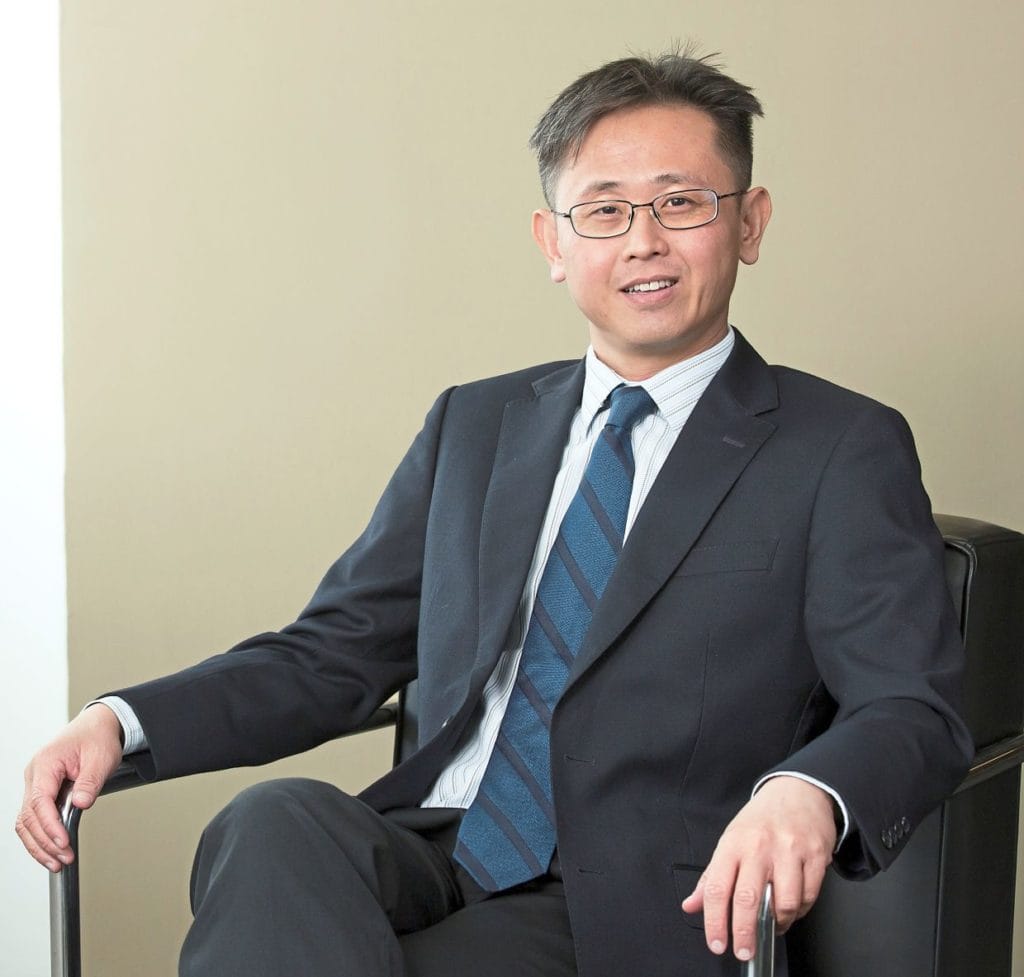 "Deals are already brewing in the later part of the second half of 2020 as corporations develop clear views on how to navigate the pandemic and not maintain a wait and see stance.
"At the same time, deals disrupted by the onset of the pandemic in March last year and subsequent lockdowns are starting to progress again in 2021.
"We do see that the common drivers of past M&As are driving the volume for 2021. For example, we still see corporations, local and foreign corporations operating in Malaysia, making expansionary acquisitions and divesting non-core operations to enter adjacent businesses, " explained Yap.
He noted that foreign corporations continued to show interest in investing in Malaysia even at the height of the pandemic.
However, the continued restrictions in travel and communications would likely slow down the progress of deals, Yap said.
Another key M&A driver that was expected to play out more this year would be corporations, operating in affected sectors, that would sbe looking to divest in order to continue shoring up their own balance sheet and repositioning into new adjacent businesses.
Adjacent businesses will include those related or complementary to the core business of the "acquiror."
Yap said this is particularly so given that the loan moratorium has ended and full recovery from the pandemic will be gradual.
Meanwhile, Ernst &Young (EY) PLT partner (Strategy and Transactions) Preman Menon (pic below) said the firm is starting to see an uptick in M&A activity and "this trend is expected to continue globally as companies position themselves for the upturn in economic activity."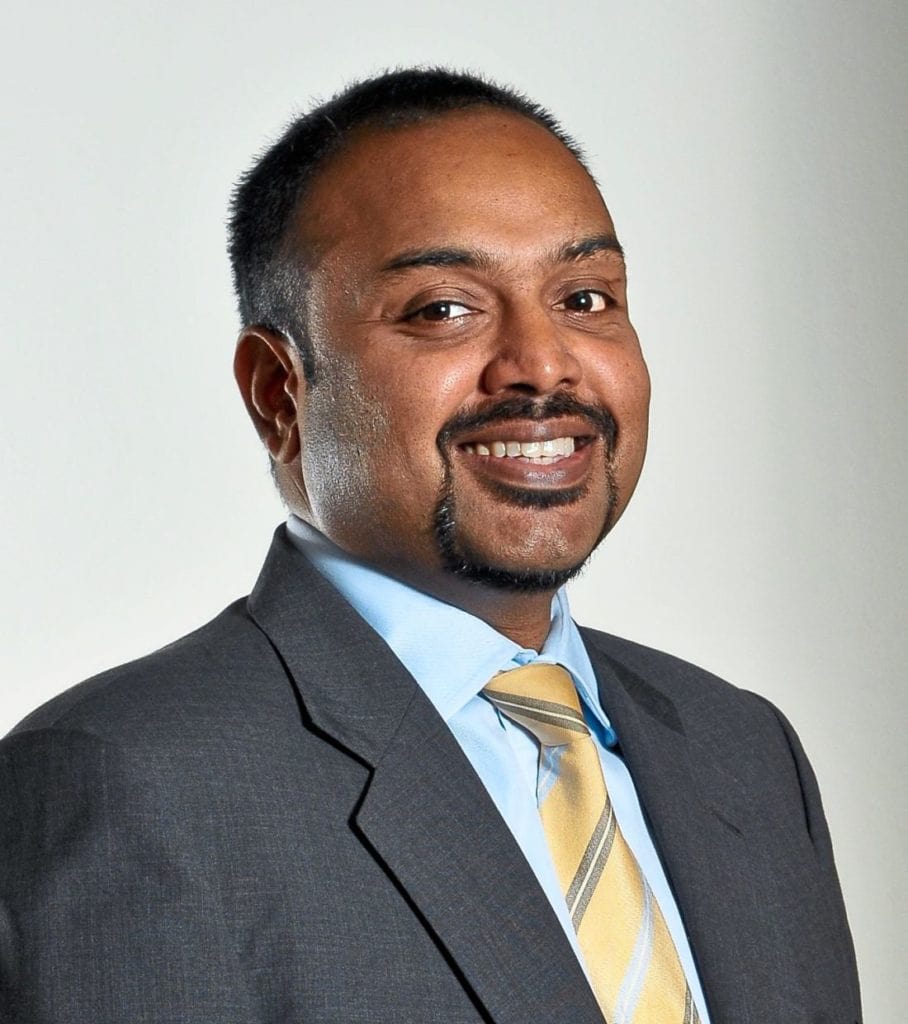 "We expect Malaysia to also follow suit.
"While revenue and profit have been hit as a result of the pandemic, the C-suites are expecting a return to the pre-pandemic levels in 2022.
"Companies recognise the need to invest for the upturn and to adapt to the new norm by boosting their digital and technology capabilities, as well as building supply chain resiliency and filling the talent gap to help future-proof their business, " he added.
C-suites refer to highest ranking senior executives in an organisation.
Based on EY's Capital Confidence Barometer analysis for Malaysia, it noted that over 45% of the respondents expect to pursue M&A in the next 12 months.
This is in line with the global average of 49%.
The survey was carried out between November 2020 and January 2021.
Favourable conditions such as low interest rates, accommodative capital markets and abundant private capital, including dry powder within the private equity (PE) space, would support M&A activity in 2021, Preman said.
The firm's analysis for Malaysia also revealed that 81% of the respondents felt their strategic and portfolio reviews were being accelerated by the pandemic. Most respondents are looking at cost reduction, creating more flexible operating models and cost bases, and finding ways to further drive revenue.
"We believe these key drivers will be realised by divesting under performing assets, investing in new talent and investing in digital technologies and capabilities.
"In addition, there has been a build-up in private equity (PE) dry powder which reached record levels of US$439bil globally. We believe PEs will look at deploying this money not only to acquire new businesses, but also to bolt on strategic acquisitions that will allow them to optimise their investments, " Preman said.
As for public listed companies (PLCs), Minority Shareholders Watch Group (MSWG) chief executive officer Devanesan Evanson, (pic below) however, does not anticipate more M&As this year due to the current uncertainties for businesses going forward.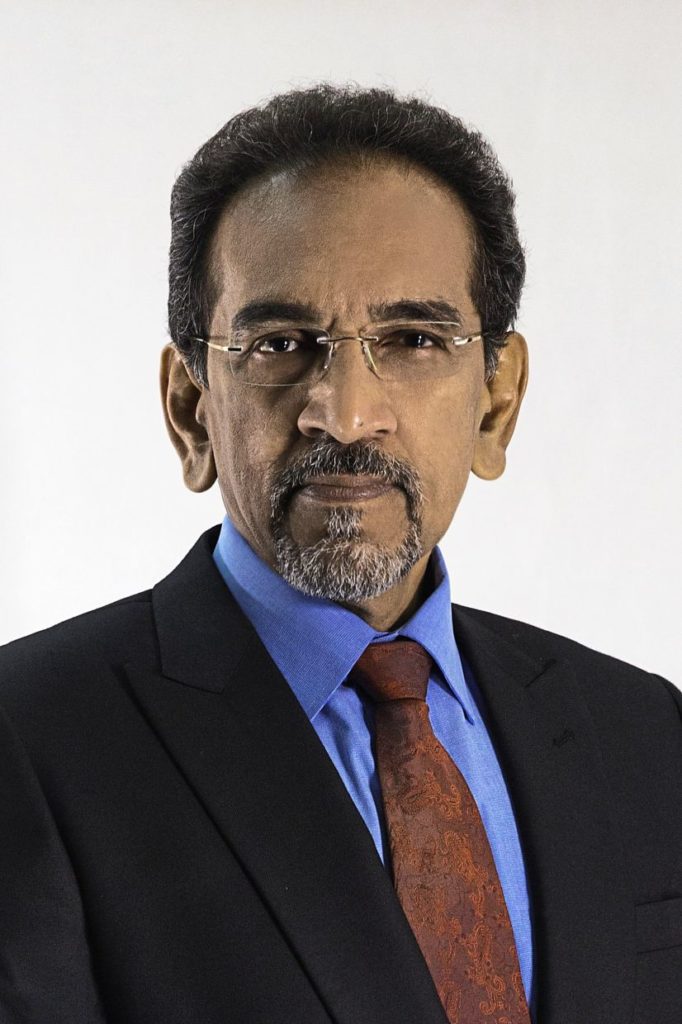 "With the vaccines becoming available, the businesses of PLCs will be in the recovery phase and as such, it may not be a conducive time to take on the challenges that come with an M&A.
"M&As require much effort, attention, focus and diligence to execute successfully, and realise the ensuing value creation. M&As may pick up once the business landscape has stabilised and things return to, more or less, business as usual, " he said.
For 2021, Devanesan said the focus would be on the recovery and stabilisation of businesses.
He added that taking on an M&A at this point of time may be deemed risky as "the attention of the PLCs undertaking the M&A will be distracted between the recovery and stabilisation of existing business and the successful execution of the M&A."
"Focus is essential to a successful execution of an M&A, " he concluded.