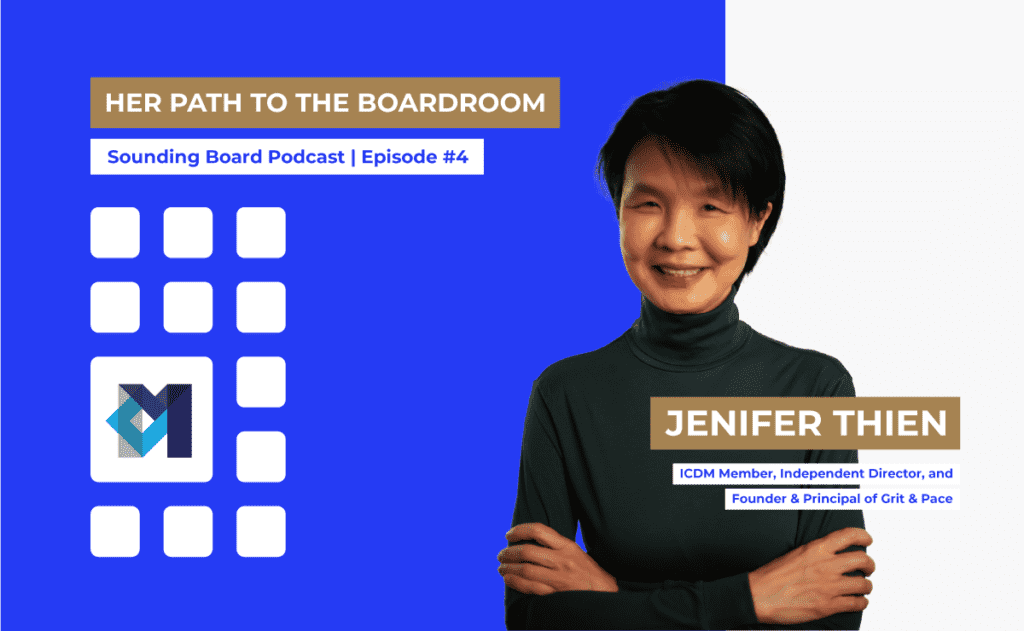 Upon returning home to Malaysia at the end of 2019, Jenifer Thien decided to pursue a board career on top of her advisory work at Grit and Pace, an outfit she established to support organisations in their pursuit of growth. But for someone who had been abroad for 16 years, finding board opportunities here in Malaysia was not as easy. In March 2020, Jenifer joined ICDM as a member and has recently begun her tenure as an independent director in a public-listed board in Malaysia.
In this episode of the Sounding Board podcast, Jenifer Thien discusses her journey to securing her first board appointment and her thoughts on being a leader in today's landscape.
This podcast is also available on:
About Sounding Board
Sounding Board is a podcast by ICDM. As disruption grows in scale and intensity, board leadership must evolve to stay ahead. That means, governance model must transition to one that is proactive, future-focussed, and sustainability-driven. In this podcast, you will meet experts, governance leaders, and directors who are at the forefront of that change. Together, we tackle some of the big questions facing corporate boards today, and explore what it takes to be an effective director in a disruptive world.