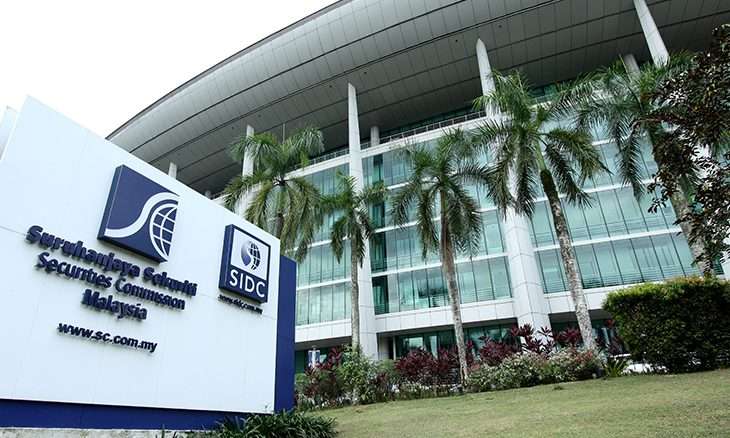 LAST week, the Securities Commission (SC) released a report entitled Corporate Governance Strategic Priorities 2021-2023 (CGSP) which outlined the regulator's five strategic thrusts.
This includes matters related to board leadership; environment, social and governance (ESG) fitness of boards; and, stewardship and engagement.
Under the Strategic Priority related to board leadership, the SC has now introduced a mandatory 12-year tenure limit for independent directors. In the CGSP report, the SC had highlighted the long-recognised issue related to independent directors with facts.
Based on the data shared by the SC, it is a common theme among listed issuers, especially among those outside the definition of a large corporation, to have independent directors serving beyond the nine or even the current new limit of twelve years.
According to the SC's Corporate Governance Monitor 2021, only 95 companies or approximately 10% of listed issuers adopt the step-up practice of limiting the tenure of independent directors to nine years.
Of these 95 companies, 33 of them are large corporations (defined as a company with a market capitalisation above RM2bil), 16 are mid-cap companies and 46 others are small-cap companies.
Surprisingly, according to the SC, there were also three companies, which had previously adopted the step-up practice but have since changed their minds. These companies have reverted to the original practice which allows retention of independent directors beyond the nine-year tenure, subject to the two-tier voting process.
The statistics shared by the SC also showed that out of the 3,376 independent directors sitting on the board of listed companies in 2020, 775 or 23% have served beyond the nine-year term.
Of this 775, 275 or 35.5% are those within the nine to 12 years tenure period, 53% are in the 13-20 years bracket, 85 or 11% are in the 21-30 years bracket.
Three independent directors have also served beyond 30 years while one has served more than 40 years.
Which shall prevail – MCCG 2021 or Bursa listing requirements?
While the objective of introducing a mandatory term for independent directors is welcomed, the tenure of twelve years can be said to be rather lenient and not meeting the objective of having independent directors in substance over form.
After all, it was just in late April this year, the updated Malaysian Code of Corporate Governance 2021 (MCCG 2021) had made a call to restrict the tenure of an independent director to nine years.
The MCCG 2021 recommends that if an independent director continues to serve the board, he or she should serve as a non-independent director.
However, If the board intends to retain the independent director beyond nine years, the board should justify the need and seek annual shareholders' approval through a two-tier voting process, and if approved by shareholders, the independent director can continue to serve up to twelve years.
MCCG 2021 also recommends a step-up practice whereby a listed company board has a policy that limits the tenure of its independent directors to nine years without further extension.
Hence, while the move to limit independent directorship to twelve years is indeed a positive move, a more appropriate tenure should be not more than nine years as per the recommended step-up practice under MCCG 2021.
Hopefully, in time to come, we could move towards a more robust environment in terms of independent directors' tenure in office.
With the mandatory twelve-year tenure now for independent directors, most, if not all, companies may likely stretch the independent directors' tenure to the longer time horizon.
A select few, especially among the large corporations, may opt for the shorter duration of nine years, as defined under the step-up practice 5.4 of the MCCG 2021, whereby a corporate has the policy to limit the tenure of independent directors to nine years without any further extension.
From independent to non-independent
With the new twelve-year limit effective next year, there are two possible outcomes on the status of these independent directors.
One, they could either upgrade themselves from an independent to being a non-independent non-executive director and serve the board as long as required or necessary, or two, resign.
Either way, this will create a vacuum in terms of the number of independent directors for a board, and hence to meet the required minimum numbers, the demand for new independent directors to serve a board will indeed increase.
With this, there is also a likelihood that the size of the board may expand, which at the end of the day, becomes unhealthy and unproductive.
Time for ICDM to play a more active role
The Institute of Corporate Directors (ICDM) is a one-stop centre not only for directors registry but a key institute that promotes professionalism and effectiveness among its members.
With pent-up demand for new independent directors expected next year, ICDM plays a crucial role in meeting this demand by screening the right candidates for every corporate that requires a new independent director. After all, ICDM will be running the Mandatory Accreditation Programme (MAP) from 2022 onwards for first-time directors.
Hence, with an internal screening process and matching the need of a corporate, ICDM can short-list a sizable pool of potential candidates based on competency and recommend to listed companies to choose from.
With this process, a new independent director for a listed company will truly be an independent director in substance and form.
Pankaj C Kumar is a long-time investment analyst. The views expressed here are his own.