As ESG disclosure continues to mainstream across industries, managing sustainability is fast becoming a business case for long-term business performance. Companies increasingly see that ESG management can cater to the growing needs of their customers and stakeholders, but also bring strategic value to their business, and a sustainable economy. However, in reality ESG efforts today are often still adhoc and fragmented. Observers express concern that growth in the quantity of ESG reporting is creating further market confusion and adding to greenwash.
This short briefing aims to provide senior leaders with perspectives on the current developments with a focus on reporting, the factors moving the needle on climate action, with an eye on what they should expect in ESG disclosure in the horizon.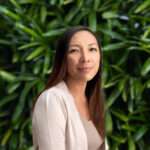 Junice Yeo
Executive Director,
Head of ESG Intelligence
Eco-Business, Singapore
Junice is the Executive Director and Head of ESG Intelligence at Eco-Business, Asia Pacific's leading media organisation focusing on sustainable development and responsible business.
Junice specialises in corporate sustainability issues in Asia. She was previously Southeast Asia Director at UK-based sustainability advisory – Corporate Citizenship, and is a regular facilitator on key environment and social developments. Junice oversees key research, advisory and skills development projects at Eco-Business, and works closely with government and private sector clients particularly in finance, agribusiness and education. As a GRI-certified trainer and ESG Investing CFA Level 4 holder, she has run ESG trainings to hundreds of employees and practitioners in the region.
She has over 15 years of private and public sector experience in China and Southeast Asia. She served in trade and investment functions at the Embassy of Switzerland, and Sino-Singapore Tianjin Eco-City, and has led in global and regional brand communications efforts for the Singapore Tourism Board and at the French multinational, Danone.