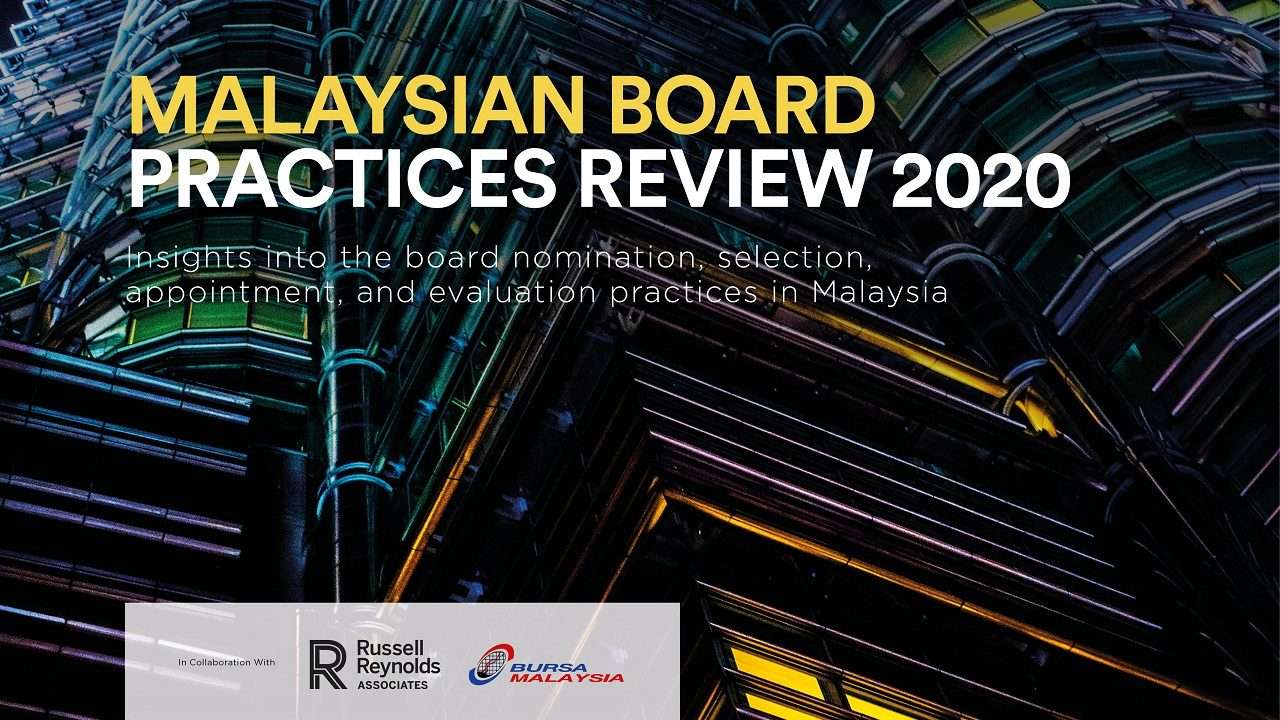 *Please refresh the page to view the recording after you have filled up the details.
One year on and we are still trying to manage and cope with the wrath of the Covid-19 pandemic – the impact is far from over. There are now surges of third waves across the globe, intensifying the challenges for boards to lead effectively in an environment of recurring outbreaks that has created an unprecedented stop-and-start economy. This has forced companies and organisations to rethink what skillsets, qualities and experience their boards and executives should have if the business is to succeed.
On the local front, the 2021 updates to the Malaysian Code on Corporate Governance (MCCG) elevated the emphasis on the practices and guidance for selection, appointment, and evaluation of directors. As businesses get more complex, the architecture of the board becomes more vital than ever. Appointing the right members serves as a crucial first step in building a sufficiently diverse board.
Evidently, the profile mix of directors on public-listed boards today is likely a direct result of the state of practices in sourcing and appointment or reappointment of directors. The pandemic has certainly prompted companies to re-examine their board composition, addressing shortages and forecasting future needs towards building an effective board of modern times that can respond to today's imperatives. A well-designed nominating process is key to getting the right people in place.
Where do companies source for their board candidates?

What are the shortlisting criteria and due diligence checks taken?

What are the considerations taken before an actual board appointment & reappointment?

Who is leading your board selection, nomination and evaluation exercise?

How often was an independent external evaluation carried out?

What are the main board evaluation criteria?

What are the commonly used methods of evaluation and the issues and challenges faced?

Do you know where the competency or skill gaps are within the board? Does your leadership development plan for the board address these gaps?
Join us at the launch of the 2020 Malaysian Board Practices Review Report
Gain insights from over one hundred boards' responses on their board selection, nomination, appointment & evaluation practices
Thursday | 8 July 2021

10.00am
Context Setting


Launch of the 2020 Malaysian Board Practices Review Report


by Michele Kythe Lim, President & CEO of ICDM
10.05am
Opening Remarks
by Foo Lee Mei, Managing Director, Office of the Chairman, Securities Commission Malaysia
10.10am
Presentation


Insights into the Board Selection, Nomination, Appointment & Evaluation Practices in Malaysia


Presentation of key findings and recommendations from the Report by
Alvin Chiang, Board & CEO Advisory Consultant of Russell Reynolds Associates
10.40am
Advocacy Dialogue


Leading in VUCA 3.0: How Ready & Effective is Your Board?


A robust dialogue session between the invited panel of speakers to deliberate on:

The elements of an effective board structure and board effectiveness review and how they will impact the quality of governance and organisational performance.
The importance of a transparent, independent and effective nomination process in building greater stakeholder confidence and trust.
How a solid board composition and diversity is fundamental to how resilient your organisation will be in the long term.
How dynamics in the boardroom, board interrelationship, board intelligences and board-management relationship can promote better board effectiveness.
How the pandemic has brought director and executive succession matters forward earlier than anticipated – are boards reactive, proactive or strategic on succession planning generally?
The critical roles of the Chairman and Nomination and Remuneration Committee and how it can be a gamechanger for a company in the next normal.

Moderator
Michele Kythe Lim, President & CEO of ICDM

Panellists

Julian M Hashim, CEO of Bursa Malaysia Regulation Sdn Bhd
Lya Rahman, Adviser/Council Member of the Institutional Investors Council Malaysia (IIC)
Tan Sri Dr Rebecca Fatima Sta Maria, Nomination & Remuneration Committee Chair of RHB Bank Berhad

Tan Sri Jamaludin Ibrahim, Chairman of QSR Brands (M) Holding Berhad

Stephen Langton, Managing Director of Russell Reynolds Associates

12.00pm
End of Session
Send us your burning questions or issues you would like to bring up during the dialogue session to advocacy@icdm.com.my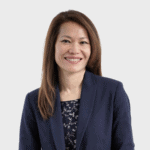 MICHELE KYTHE LIM
President & CEO, Institute of Corporate Directors Malaysia (ICDM)
The President & CEO of Institute of Corporate Directors Malaysia (ICDM), Ms. Michele is a forward-looking leader, and her leadership priority has been about nurturing a pipeline of high-performing talent for the corporate world and beyond.
She brings with her a wide spectrum of leadership and advisory experience, most recently on corporate governance-related matters, which includes board and director effectiveness, competency development needs, remuneration and succession planning, legal and compliance, and corporate performance.
Prior to ICDM, Michele was Group Head, Corporate Secretarial and General Counsel for five years with IHH Healthcare Berhad, one of the largest listed healthcare providers globally. She oversaw legal, corporate secretarial and governance functions across several jurisdictions such as Singapore, Turkey, India, Asia Pacific, North Asia and the CEEMENA region while keeping watch on local matters.
Ms. Michele was instrumental in ensuring the successful execution and completion of IHH Healthcare Berhad's mergers and acquisitions, takeovers, joint ventures, corporate schemes, and operational matters. In addition, she was a member of a subsidiary board, as well as the Chief Sustainability Officer leading the sustainability reporting and practices for the Group.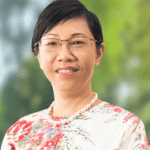 FOO LEE MEI
Managing Director, Securities Commission Malaysia
Foo Lee Mei is the Managing Director (MD) in the Office of the Chairman. She is currently overseeing SC's Enterprise Risk Management & Risk Analysis, Market Regulations, Corporate Governance, Internal Compliance, Anti-Money Laundering policies and coordinates SC's role with the National Financial Crime Centre. As Managing Director, Lee Mei also assists the Chairman across key areas of work with oversight on selected operational matters, leads special projects that have organisation-wide impact and outcomes.
Lee Mei was admitted as an advocate and solicitor of the High Court of Malaya in 1993. Before assuming the MD position, she was the SC's Chief Regulatory Officer, where her scope of work spans across a wide spectrum of SC's initiatives including policy and regulatory reforms and managing complex litigation involving the SC.
Lee Mei also has extensive experience in enforcement related work, having served in SC's Enforcement Division for 16 years. Before joining the SC, she served as a Deputy Public Prosecutor for 6 years in the Attorney-General's Chambers. She is a trained assessor of the Asia Pacific Group on Money Laundering and was appointed as World Bank's consultant in its project on modernizing the capital market's regulatory framework for Sri Lanka in 2011.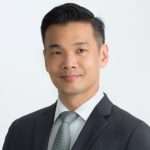 ALVIN CHIANG
Consultant, Board and CEO Advisory Partners at Russell Reynolds APAC
Alvin Chiang is a member of the firm's global Board & CEO Advisory Partners. Based in Singapore, he is primarily focused on partnering with regional and international clients on their leadership and governance challenges. Alvin utilizes his expertise and experience to help directors and CEOs better understand the nuances of governance, as well as enhancing performance and improving dynamics within their boards.
Alvin has spent time in both commercial and consulting roles, most recently as the Chief Strategy Officer of a Singapore-listed construction firm. Prior to that he was a Senior Manager in PwC's Risk Assurance practice, where he advised boards on corporate governance and enterprise risk. Alvin was also part of PwC's Entrepreneurial & Private Business practice, where he worked closely with families of owner-managed businesses on issues relating to family governance. He began his career within the Singapore public service as an engineer in the Land Transport Authority, working on Intelligent Transport Systems.
Alvin holds a BEng in electrical and electronic engineering, with honors, from Imperial College London, and an MSc in risk management from New York University's Stern School of Business. He is an associate member of the Singapore Institute of Directors, where he helped develop and publish guidebooks for boards and audit committees.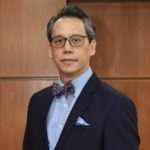 JULIAN M HASHIM
Chief Executive Officer, Bursa Malaysia Regulation Sdn Bhd
Julian, an advocate & solicitor of the High Court of Malaysia, was a founder partner of a leading Kuala Lumpur law firm. In his 25 years of legal practice, Julian advised on all aspects of corporate transactional work including international and domestic M&As, take overs and capital market transactions. Julian also advised his clients on their on-going reporting obligations, corporate governance requirements and other compliance matters.
Once operationalised, Julian and his team at Bursa Malaysia Regulation undertakes all regulatory functions of Bursa Malaysia Berhad and its licensed subsidiaries ranging from regulatory strategies and policies, listing, market and corporate surveillance, corporate governance, participant supervision, investigation and enforcement.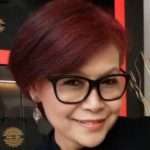 LYA RAHMAN
Adviser/Council Member of Institutional Investors Council Malaysia
Lya Rahman is currently the Adviser/Council Member of the Institutional Investors Council Malaysia (IIC) which was established in July 2015.
She is a member of the ICGN Global Network of Investor Association (GNIA) and ICGN Global Stewardship Codes Network (GSCN) and was invited to be the judge for the ICGN Global Stewardship Awards for two years, i.e. 2018 and 2020.
Lya Rahman is very passionate on Corporate Governance and shareholder activism matters and have written articles on the subject matter which were published in the StarBiz, The Edge Financial Daily and FocusMalaysia. She frequently speaks and participates as panellists at several platforms – both locally and internationally.
Prior to that, she spent 18 years with the Minority Shareholder Watchdog Group (MSWG) as the General Manager and oversaw the Analysts Team. She attended AGMs of PLCs s the Corporate Representative of MSWG during which she vocally raised pertinent issues of concern relating to CG and the rights of minority shareholders.
Since 2012 until she left MSWG in March 2019, Lya was appointed the ASEAN CG Experts to represent Malaysia and headed the review of the ASEAN CG Assessment for Malaysian PLCs; and engagements with PLCs on improving their CG performance.
Lya was also a member of the Task Force to review the Statement on Internal Control – Guidance for Directors of Public Listed Companies which was organised by the Institute of Internal Auditors Malaysia, member of the Technical Working Committee for Corporate Integrity System Malaysia (CISM) under the Malaysian Institute of Integrity, and participated actively in the Network Meetings on CG organised by the OECD State-Owned Enterprises.
For over 10 years prior to her joining MSWG, she had held various positions at the senior managerial level with various companies and organisations. Throughout her working career, she has been exposed to various organisations and businesses, diverse cultures and management styles. She also had the opportunity to work with people at all levels, which also includes the State and Federal Government Departments & Agencies as well as Regulatory Bodies.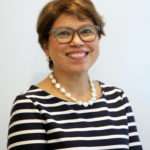 TAN SRI DR REBECCA FATIMA STA MARIA
Senior Independent Non-Executive Director
Tan Sri Dr Rebecca Fatima Sta Maria ("Tan Sri Dr Rebecca") was appointed as an Independent Non-Executive Director of RHB Bank on 1 August 2016. She was subsequently re-designated as a Senior Independent Non-Executive Director of RHB Bank on 1 October 2018. She also serves as the Chairperson of the Board Nominating & Remuneration Committee.
Tan Sri Dr Rebecca holds a Bachelor of Arts (Honours) in English Literature from University of Malaya. She also holds a Diploma in Public Administration from National Institute of Public Administration ("INTAN"), M.S. in Counselling from Universiti Pertanian Malaysia (now known as Universiti Putra Malaysia) and a Ph.D from University of Georgia in Athens, USA.
Tan Sri Dr Rebecca was previously the Secretary General of the Ministry of International Trade and Industry ("MITI"). She began her career in the Administrative and Diplomatic Service in 1981 and served in various capacities in the then Ministry of Trade and Industry. In 1988, she was seconded to the ASEAN Plant Quarantine and Training Centre as its Chief Administration and Procurement Officer. She also served as the Senior Project Coordinator at the Leadership Centre, INTAN from 2000 to 2002. She also served at various divisions in MITI namely, Senior Director of the Investment Policy Division, Director of the Investment Policy and Manufacturing Related Services Division and Director of the Strategic Planning Division before she became the MITI Deputy Secretary General of Trade. She was then involved in handling trade related matters of the Ministry, including administering Malaysia's interests under bilateral and regional Free Trade Agreements (FTAs), as well as Malaysia's engagements in various international organisations such as ASEAN, APEC and WTO. After 35 years in civil service, serving six trade ministers and overseeing twelve trade pacts, she retired as the Secretary General of the MITI in July 2016. She is now the Executive Director of the Asia-Pacific Economic Cooperation (APEC) Secretariat based in Singapore.
Tan Sri Dr Rebecca's other directorships in public companies include Sunway Berhad, Hartalega Holdings Berhad and Eco World International Berhad. She is also a trustee of MyKasih Foundation.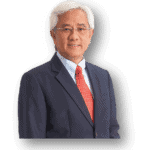 TAN SRI JAMALUDIN IBRAHIM
Chairman of QSR Brands (M) Holding Berhad
Tan Sri Jamaludin has more than 40 years of experience, including 16 years in IT and 23 years in telecommunications. Outside ICT, he has also been involved in various roles, in public and private sectors, especially in education.
He is now the Chairman of QSR Brands (M) Holdings Bhd, a leading food industry player and the franchise owner of KFC/Pizza Hut in Malaysia and Singapore. He is also an Independent Board Member of Sunway Berhad, one of Malaysia's largest conglomerates, and a member of the Advisory Panel of Axiata Group. He was appointed to all the three roles in March 2021, after his retirement in Dec 2020. He has just been appointed the Chairman of Prasarana Malaysia Bhd, effective 15 July 2021.
Tan Sri Jamaludin is also a member of the country's Economic Action Council1 since March 2020 and a member of the National Digital Economy Council and 4IR2 since November 2020. Both roles were appointed by the Prime Minister, who chairs both Councils.
Prior to his retirement on 31st December 2020, Jamaludin was the President & Group CEO of Axiata. He took on the role since its inception in 2008 with the vision to transform a Government-Linked Company to a Regional Champion. He successfully led the listing of the company in 2008, navigated through the Global Financial Crisis in 2008/9, and grew the company to become an iconic regional company with operations in three different lines of business (Telecommunication, Digital/Internet and Tower Infrastructure) across a footprint of 11 countries in ASEAN and South Asia. Within the Group, he was the Chairman of Celcom, and, a Board Member of Axiata Group, Axiata Digital Services, edotco Group, XL (in Indonesia), M1 (in Singapore), Dialog (in Sri Lanka). He continues to be a member of the Board of Trustee of Axiata Foundation.
Prior to Axiata, Tan Sri Jamaludin spent over 10 years with Maxis Communications Berhad since 1997. He was made chief operating officer the same year and chief executive officer a year later until he retired in 2008. He navigated the company through the Asean Financial Crisis in 1997/8, made Maxis the largest mobile company in 2000 only about 5 years after launching, and successfully led the listing of the company in 2002.
He led Digital Equipment (DEC) Malaysia as its Managing Director from 1993 to1997. Prior to that, he spent about 12 years in IBM as a Systems Engineer and various positions in Sales and Management. His career began in 1980 as a lecturer in Quantitative Methods at California State University, Chico, USA, for one year.
Tan Sri Jamaludin had served as a board member of GSMA, the world's biggest Mobile Association, for six two-year terms (between 2003 to 2020) and was the Deputy Chairman in 2014.
Apart from his experience in the private sectors, Jamaludin has also been involved in the public sectors. He was involved in a few local Universities, either as a Board member, a special committee member or an Adjunct Professor. He had also served as the Chairman of the National Science Centre, and, a board member of the government-owned venture capital company, Mavcap, Malaysia Digital Economy Corporation (MDeC), and Malaysian Global Innovation & Creativity Centre (MaGIC) .
Over the years, Jamaludin has earned numerous awards and accolades in recognition for his contributions and achievements, by local and international organizations. Among them were American Express & Business Times Malaysia 'CEO of the Year 2000' and 'Telecommunications CEO of the Year' by Telecom Asia Awards 2010 and Frost & Sullivan Asia Pacific ICT Award 2010. Jamaludin was conferred the prestigious global award, 'The Chairman's Award', by GSM Association (GSMA). in 2015 for "outstanding personal contribution to the growth and development of mobile communications around the world".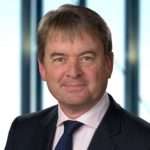 STEPHEN LANGTON
Managing Director, Board and CEO Advisory Practice Russell Reynolds Associates
Stephen Langton leads the firm's Board & CEO Advisory Partners in Asia Pacific. With more than 20 years of international experience at the highest levels in this field, he has designed and delivered unique programs for the boards and CEOs of many world-leading corporations across all industries, including board and CEO succession planning, development, review and advisory services. Stephen is based in Singapore.
Stephen joined Russell Reynolds Associates from Leadership & Succession Advisory, a boutique CEO and board advisory firm he founded in Australia. Prior to establishing independent practice, he was a global partner at Deloitte based in the UK, where he led the firm's collective leadership consulting offerings worldwide. Previously, Stephen was the Global Managing Partner of the Leadership Advisory and CEO Succession arm at another leading executive search firm in London, following his role as Regional Managing Partner for Leadership Consulting in Asia Pacific. Earlier in his career, Stephen served as an officer and pilot for 10 years in the British and Australian militaries.
Stephen holds an MBA from the Australian Graduate School of Management in Sydney.
Stephen has been a frequent contributor to the World Economic Forum, where he has also taught at their Global Fellows leadership program and served as adjunct faculty in Leadership at a number of leading business schools. He also co-authored the book Redefining Leadership, which explores western leadership experience in Asian markets.