Producing reliable environmental, social, and governance (ESG) data has become paramount for companies in the last few years. With it, they can demonstrate how they are reducing their carbon footprint, protecting their social capital, or complying with the booming disclosure landscape. Reliable ESG data helps companies identify potential risks, manage resources, and remain compliant with regulation. But it can be much more than a backward-looking tool. The most ambitious companies are looking to transform ESG data into a competitive advantage, producing actionable business intelligence which will set them apart from their competitors.
The biggest hurdle to this is perhaps the most obvious. How can I ensure that I have access to reliable ESG data? What does it look like, and how can I gather it? These are the sort of questions which have, until recently, puzzled business leaders and board of directors.
Common challenges of ESG reporting:
Multiple ESG frameworks.
Evolving ESG regulations.
Complex ESG data management.
Understanding, managing, and quantifying ESG risks.
Using ESG performance to improve ESG plans.
Data quality, coverage and granularity
Complexity of methodologies, lack of transparency and aggregated confusion
Resources to ensure timely ESG Data management
Ownership: Companies are custodians of their ESG data and can gain back control by disclosing and updating data in real-time with technology

Open Access: Raw and unbiased ESG data is made available to all stakeholders with technology , eliminating the need for opaque ratings and rankings.

Transparency: Common errors around reporting in the current ESG ecosystem are reduced through full data transparency for all users with technology

Meaningful Reporting: Companies are empowered to report on the most material issues, reducing inefficiencies in reporting and allowing identification of data gaps with technology

Reporting Gap Reduction: Data is cross-pollinated over multiple frameworks, freeing up internal resources for action-driven insights with technology

Framework Agnostic: All stakeholders have a level playing field, with users able to collect and disclose data across multiple frameworks simultaneously with technology
4.00pm
Programme Introduction & Housekeeping

---

4.05pm
ICDM PowerTalk Sustainability Series – Navigating ESG Data into Decisions

---

4.45pm
Question & Answer

---

5.00pm
End of Programme
TARGET AUDIENCE
Aspiring directors

Developing/emerging directors

Seasoned directors

Newly appointed Chairman

C-suites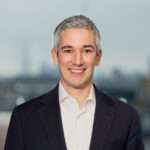 DR. DANIEL KLIER
Chief Executive at ESG Book
Dr. Daniel Klier joined ESG Book as Chief Executive in June 2021. ESG Book is a leading ESG data and technology company with offices in Boston, London, Frankfurt, Delhi, Singapore and Tokyo.
Prior to this, Daniel was Global Head of Sustainable Finance for HSBC, where he developed the global climate strategy for the bank and led the sustainable finance business across the bank. Daniel chaired the Bank of England Climate Risk Working Group and the Sustainable Finance Working Group at the Institute of International Finance. He is a member of the Board of Sustainable Energy for All.
Daniel joined HSBC in 2013 as Group Head of Strategy in London, following a successful career at McKinsey & Company where he was a Partner. In 2016, Daniel was selected as Young Global Leader at the World Economic Forum.