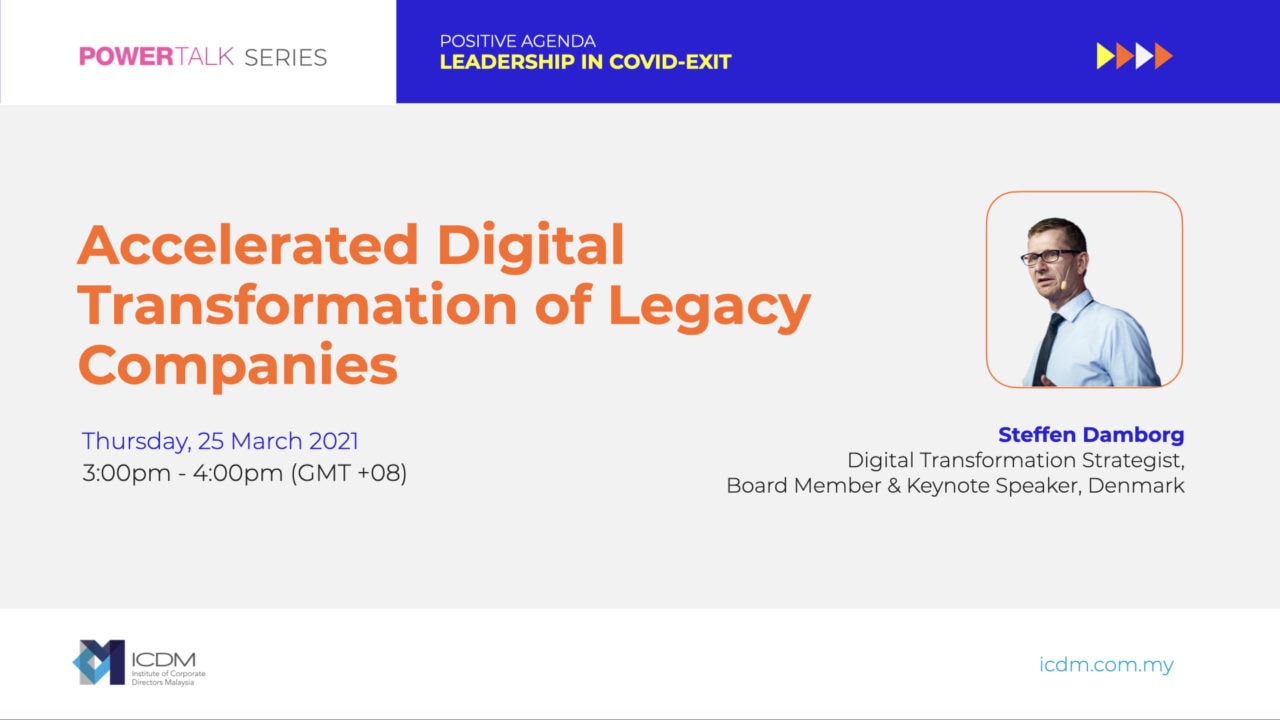 This session is part of the PowerTalk Series, themed "Positive Agenda: Leadership in Covid-Exit".

Digital transformation has truly become a buzzword in recent years. But what does it really mean? And how do companies implement it?
Steffen Damborg will present fascinating cases of digital disruption based on his extensive experience and new research from Harvard Business School. Audiences will learn how companies and societies can cope with the new challenges and how to take advantage of "the new rulebook", focusing on the new opportunities in a more proactive manner.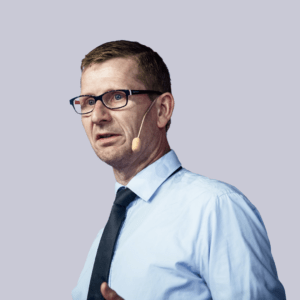 Steffen Damborg
Digital Transformation Strategist, Board Member, Keynote Speaker, Denmark

Steffen Damborg (MSc & MBA) is a Digital Transformation Specialist.
He transforms legacy companies and creates value through digital strategy development and execution. Damborg has worked with clients in several regions ranging from, Hong Kong, Abu Dhabi, Kuala Lumpur, Lagos, Dhaka, Mumbai, Amsterdam, London to Copenhagen.
Often Steffen delivers advisory services to top tier consulting Companies such as the Big Four companies (The ""Big Four"" refers in this context to accounting firms Deloitte, PricewaterhouseCoopers (PwC), Ernst & Young (EY) and KPMG).
Mr Damborg believes in CUSTOMER CENTRIC, MARKET DRIVEN, and METRICS FOCUSED, AGILE business development. As a digital consultant he has 10 years plus of executive experience in driving the digital agenda, building digital businesses, and changing companies towards a new, agile and digital business approach across industries.
Mr Damborg's focus is most often on:
Building and/or executing digital strategies
Re-designing core processes and digitising project processes
Building a project management framework based on agile methods and PMO best practices
Building a digital culture by introducing multi-disciplinary teams, agile project frameworks that support innovation and more incremental product development
Bringing in digital skills at a senior level to drive the digital agenda
Delivering agile training based on SCRUM and SAFe frameworks.