We have been working tirelessly on our initiative to set up an ASEAN IoD Network (AIN) in the past few months. Happy to announce that ICDM members can now look forward to an expanded reciprocal membership arrangement with the Vietnam Institute of Directors, cross-border board opportunities and regional members events at the board level.
Come and join us to commemorate the collaboration with the signing of MOU between both the institutions, followed by a special talk on "Rethinking Governance and Board Resilience in the Pandemic Era".
Agenda
ICDM Members would have received an email with the registration link. We hope to see you there!
Speakers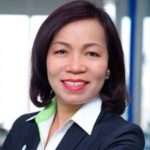 Madam Ha Thu Thanh
VIOD Chairperson
Madam Ha Thu Thanh is currently the Chairperson of Deloitte Vietnam. She is among the first Certified Public Accountants in Vietnam and has over 35 years of international experience in corporate governance, risk advisory, auditing and accounting. As the chairperson, she has made significant contributions to Deloitte – one of the four largest professional services firm in the world. Her contribution in advisory and auditing profession of Vietnam are made through various key positions she holds in Vietnamese and international social and professional organizations. Madam Thanh's work supports sustainable development, corporate governance, professional accountancy and advisory, leadership development, and women entrepreneurship. Madam Thanh was voted one of the "50 Most Influential Women in Vietnam" by Forbes and the "Asia Pacific Entrepreneur Award" by Enterprise Asia organization in 2017. She holds a Master of Business Administration from Hawai's University, a Bachelor of Science in Finance and Accounting, a Bachelor of Law, and a Certificate in Legal Practice. She is a member of both CPA Vietnam and Australia.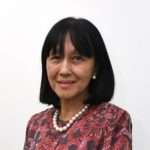 Tan Sri Zarinah Anwar, ICDM(F)
ICDM Chairman
Tan Sri Zarinah is the former Chairman of the Securities Commission Malaysia (SC), a position she held for six years until her retirement in March 2012. She was before this, the SC's Deputy Chief Executive from December 2001.
Under her leadership, the SC issued the Corporate Governance Blueprint 2011 which incorporated recommendations aimed at closing gaps, elevating standards and establishing a good corporate governance culture amongst public listed companies by encouraging the integration of principles, ethics and values into the decision-making process of a business, as well as ensuring board diversity to promote inclusive growth.
Tan Sri Zarinah is currently a member of the Boards of Trustee of the Razak School of Government, Yayasan Hasanah, Amanah Warisan Negara and the Jeffrey Cheah Foundation. She is also a Pro-Chancellor of Universiti Teknologi Mara (UiTM) and a member of the Board of Directors of University of Malaya member of the Board of Trustees of the Oxford Centre for Islamic Studies, United Kingdom.
An advocate of gender diversity, Tan Sri Zarinah is a Founding Chairman of the 30% Club, Malaysia, a business campaign to help drive higher women representation in leadership positions and on corporate boards.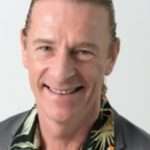 Dominic Scriven OBE
VIOD Vice-Chairperson
Mr. Scriven is the Executive Chairman of Dragon Capital Group. Before founding the company in 1994, he worked in financial markets in London and Hong Kong. He serves as a director of various Vietnamese public companies and actively promotes financial market development and governance. A U.K. national fluent in Vietnamese, Mr. Scriven received an OBE from Queen Elizabeth in 2006 and was awarded the Labor Medal by the Vietnamese President in 2014. He graduated from Exeter University with a degree in Law and Sociology and studied at Hanoi University for two years.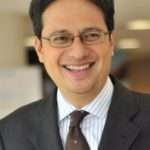 Dato' Seri Johan Raslan, ICDM(F)
ICDM Board of Director
Dato' Seri Johan has over 35 years' experience in auditing, accounting, business advisory and corporate governance.
He is a former Executive Chairman of PwC Malaysia. He worked in auditing and advisory for 10 years in London, and for 20 years in Kuala Lumpur. He retired from PwC in 2012.
Johan is currently a director of Sime Darby Property Berhad and a board member of the Audit Oversight Board. He was previously a board member of two other companies listed on Bursa Malaysia, a statutory body, a government pension fund, and a charity organisation. He has served government in several roles in the past, including as Chairman of the Financial Reporting Foundation.
An advocate of gender diversity in the boardroom, Johan also works with the CEO Action Network and Climate Governance Malaysian on the issue of Climate Change. He has been involved in Corporate Governance issues since 2000, when he assisted the Securities Commission with the roll-out of the first Malaysian Code on Corporate Governance.