COVID-19 has not only changed the world and the way we work, but it has also changed the way people think, feel and engage. Employees are looking for more impact in their work and a place committed to shaping a better world. So what does the new workforce expect?
The pandemic and event of 'Talent Uprising' impacted organisations in ways we have yet to fully comprehend though many are fully cognisant that the fight to attract and retain has intensified. Post-pandemic, businesses large and small, across the globe are forced to re-examine their purpose, role, and the best way to operate in this new era. It is time to reassess, rethink and realign.
This is no different with Malaysia. It is imperative for boards and directors to understand the evolving theme in talent and what drives people today to guide organisations on their talent strategy across areas of recruitment, retention, and development. This critical leadership will ensure organisations will continue to be relevant and attractive as employers to the top talent. The 'future' employer is expected to look into the people behind the job and support the design for a better human experience.
Fast forward to today, in what Kincentric calls the Era of Opportunity, organisations have the unique opportunity to reset: to reassess practices, rethink solutions, realign to purpose and strategy and ultimately to vitalise the organisation.
During the talk, we will be discussing key areas of focus and some of the tools organisations can adopt for the process and how board directors can continuously challenge management to ensure the organisation's talent pipeline can meet the needs of its strategy.
Learning Outcomes
Insights and data on current workforce trends and considerations
Understanding of trends and themes in culture and talent and

its impact on organisational success

Asking the right questions

– steps for better board oversight in culture, talent, and policies

The importance of leadership

towards creating the desired employee experience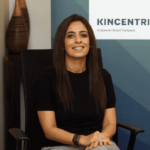 Ridhima Khanduja
Partner and Market Leader, Kincentric Malaysia
Ridhima leads Kincentric (A Spencer Stuart company)'s business for Malaysia as the Partner and Market Leader. She brings along over 17 years of consulting and line management experience. Before joining Kincentric as part of the strategic acquisition between Spencer Stuart and Aon, she was with Aon for more than eight years and has worked in multiple geographies across the region including Singapore, Brunei, Vietnam and Philippines. Prior to joining Aon, she was working with organisations like PwC, ECS Limited and HCL Technologies in India.
She has been enabling organisations to deliver their business outcomes through effective people interventions across diverse areas of employee engagement & organisation culture, capability framework design and development and HR effectiveness review and improvement in various industries (Financial Services, Telecom, manufacturing).
She has a Masters in Human Resources & Organization Development from Delhi School of Economics, University of Delhi and is a certified facilitator on multiple psychometric (personality and cognitive capability profiling tools) including ADEPT (Aon's Proprietary Tool), MBTI, Facet 5, LPA and IRIS.