Programme Overview
The traditional approaches to coordinating risk and assurance were once useful, but the environment has changed. Businesses have entered a new era in terms of how they need to think about strategy as it aligns with the company's risk profile. This has brought upon increased discussions and decisions around the intersection of strategy, risk and opportunities. As the execution of any strategy requires some level of risk-taking, it could be argued that strategy and risk are flip sides of the same coin.
Deliberations around strategy and options must be centred around the interconnections of external and internal drivers and their potential impact on various scenarios – this is especially crucial as businesses face expanding risk agendas such as climate change, geopolitical conflict and stakeholder activism.
Linking risk appetite and strategy clarifies the level of risk associated with a strategy. Board conversations must encourage in-depth discussions on whether alternative strategies would present more attractive risk/return trade-offs, given the organisation's risk appetite.
With these development, there is an increased call for an incremental expansion of board risk-oversight structures and responsibilities, committee specialisation/ board composition that is essential in overseeing a broadening risk agenda, as well as the implementation of a forward-looking risk assessment, shifting the discussion to be more future-focused, especially in the areas of ESG.
The new approach of dynamic risk governance will hopefully strengthen organisations' resilience ahead of whatever the next COVID-type shock may be – from having to deal with extraordinary risks, pressure testing to emerging risks associated with business growth.
Learning Outcomes
Explain how modern risk thinking has evolved since the Global Financial Crisis.
Explore an organisation's approach to integrating strategy and risk management, which is driven by the nature of the organisation itself and the environment it operates within.
Understand the use of key risk indicators (KRIs) that will allow for real-time view of how and how fast risks are developing, moving, dissipating, etc. across the entire spectrum of a company's strategic horizon.
Discuss on emerging ESG trends impacting risk management, especially those that are required to satisfy the new demands of stakeholders.
Who is this Programme For?
Aspiring Directors
Newly Appointed Directors
Directors with less than 3 years tenure
Senior Management Team
Thursday | 12 October 2023

8.30am
Registration
9.00am
Programme Introduction and Housekeeping
9.05am
Overview on ERM

Quick refresher on ERM, ecosystem and accountability structure
Sharing on the wider developments of risk management thinking – Operational Resilience
Appreciate how the thinking and application of ERM has changed with the insurgence of new developments such as the Sustainability Agenda
Looking at risk not only from a threat / hazard lens but the opportunity side as well

10.45am
Coffee and Tea Break
11.05am
Risk Measurement

Understanding how risk is measured – the design of 'Impact vs Likelihood'
Looking at the latest developments of embedding sustainability metrics in risk measurement

12.30pm
Lunch Break
1.30pm
Risk Reporting

Understanding the risk information flow and the accountable parties
Sharing of risk reporting concepts and considerations (i.e., dashboards, key risk indicators (KRIs)

2.30pm
Key Risk Indicators

Appreciating the need for KRIs
Understand the attributes to be considered in building KRIs

3.30pm
Coffee and Tea Break
3.50pm
Risk Culture

Appreciating how behaviours impact the way we instill good risk management attributes in the organisation
Understanding the diagnostic mechanism in assessing the primary behaviours in an organisation and how it influences the way people behave
Looking at how intervention initiatives are institutionalised to drive the desired behaviours

4.40pm
Risk Technology

Sharing of how technology as an enabler for ERM activities/ programmes
Appreciating 'risk data' as an asset and how it can be used effectively
Looking at risk data and how it can facilitate the wider Governance, Risk and Compliance (GRC) conversation

5.30pm
Key Takeaways & Wrap-Up
6.00pm
End of programme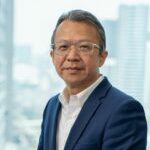 DOMINIC CHEGNE
Partner
Risk Assurance Services
Dominic is a Partner in the Risk Assurance Services (RAS) unit within PricewaterhouseCoopers (PwC) Kuala Lumpur office. His employment history spans over 24 years of work experience. He also sits as President for the Institute of Internal Auditors Malaysia (IIAM).
Dominic has taken on several risk & governance leadership role during his tenure in PwC. His portfolio prevails in the jurisdiction of internal audit, risk management, controls, regulation compliances, corporate governance and process reviews/ improvements. He previously led the Risk & Governance practice within PwC Consulting and prior to the that, Dominic led and grew the internal audit practice for the Kuala Lumpur office.