Programme Overview
Sustainability disruptors could materially affect corporate financial performance. Where sustainability is material to a company, boards have a fiduciary responsibility to act. Investors are increasingly focusing on board sustainability competence.
These are concerns that are creating new challenges for board members to meet their fiduciary responsibilities and ensure long-term shareholder success and overall value creation. In a climate of unpredictability, building sustainability competence into corporate boards to enable directors to acquire skills in assessing business risks and growth opportunities is the way forward.
The Board Chair is one of the most significant players in the board space and the corporate governance ecosystem. He or she is 'the first among equals' and its role is more challenging than ever before. Leading from the top, the Chair's role is to set a meaningful agenda for sustainability for the organisation and broader ecosystem.
From having the right board composition to the establishment of the relevant sustainability oversight structure, from stakeholder insights to emerging risks and strategic implications, and more urgently climate transition efforts – the Chair can accelerate the adoption of the necessary sustainable practices to meet rising stakeholder demands. Indeed, a much deeper, faster and more ambitious response is needed to unleash the environmental, social and economic transformation needed to achieve 2030 goals across all sectors.
Now is the time for board chairs to rise to the challenge and use their positions as opportunities to be leaders in activating and advancing the sustainability agenda.
Learning Outcomes
Discuss best practices deployed by leaders with a proven sustainability track record – explore the different approaches to proactively drive the sustainability agenda within the organisation.
Incorporate material sustainability issues into boardroom conversations – deepen engagement with stakeholders and experts on relevant sustainability issues.
Be ready to lead conversations and ask the right questions in and out of the boardroom by acquiring full ESG literacy, and encouraging other board members to raise their sustainability competence as well.
Build the fundamental knowledge of sustainability, corporate responsibility and ESG needed to address your organisation's goals and challenges.
Who is this Programme For?
Seasoned directors
Directors with tenure of more than 5 years
Directors prepping for Chairmanship
Newly appointed Chairman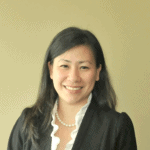 CHERYL KHOR
ICDM Faculty & Fellow,
Malaysia
Cheryl Khor is Faculty Member and Fellow of ICDM. Cheryl sits as board member, audit chair and sustainability committee of companies in the banking, insurance, technology and industrial & consumer products sectors. She specialises on subjects relating to corporate governance, risk management and internal control for board effectiveness. Cheryl has more than 20 years of experience covering financial, operational and internal audits as well as governance, controls and risk assessments for clients across a broad range of industries. Specifically, she has been involved in numerous process improvements, and controls transformation projects. An active media contributor and with a number of published papers, Cheryl is a familiar face in numerous panels, seminars, workshops and talks on good governance, and sustainability among others.
She has served large companies in a broad range of industry sectors including infrastructure, healthcare, construction, property development, asset management and consumer business. She also led and project managed various engagements in Internal audit, Corporate Governance, Board effectiveness and succession, Operational audits, IPOs, Due Diligence, Enterprise risk management, SOX 404 implementation, Business process review, controls transformation and review of policies.
As a faculty member of ICDM, Cheryl is one of our main facilitators for our signature "Introduction to Corporate Directorship" programme and MCCG sessions for Malaysian directors, the main Facilitator for Mandatory Accreditation Programme (MAP) as well as the lead facilitator for board evaluations under ICDM for its corporate clients across various industries.