Programme Overview
Financial management is an integral knowledge in business and is now increasingly seen as a key driver in promoting sustainable business practices and financial growth of organisations. Whilst boards are becoming more diverse in terms of backgrounds, expertise and qualifications, there is a degree of financial literacy expected of directors in order for them to exercise their fiduciary duty in their financial oversight roles.
Since accounting and finance drive a significant portion of the strategic decisions that boards make, directors need, and are expected to have, a strong grip on finance and accounting to be effective. Therefore, key financial reporting and analysis competencies and skills to those who are not from a financial space is crucial to efficiently and effectively oversee the business activities and make the best decisions.
Essentially, board directors are expected to be able to interpret financial reports, identify any potential red flags within the financial reports, understand and apply valuation techniques and to connect the dots on financial aspects within the business environment by understanding the imperative areas of financial risks. On the strategic front, it is vital to understand financial reports and data analysis in support of a good decision-making process that will ultimately contribute to more meaningful boardroom discussions – resulting in data-supported judgements in financial-related and strategic matters.
Featuring case study reviews which highlight the causes, consequences and impact of corporate scandals and evaluates the lessons that can be learnt to strengthen accountability and trust within an organisation to prevent future governance and ethical failures.
Learning Outcomes
Learn about financial reporting elements that directors should master in the business space and be aware of the consequences of non-compliance.
Outline ways of ensuring effective financial management reporting -strike a balance between financial performance, corporate strategies and the organisation's overall vitality.
Understand the relationship between financial and  corporate strategies to better support the decision-making process.
Build capacity in order to be able to elaborate and articulate key factors around funding requirements and available financial instruments in capital markets.
Who is this Programme For?
Aspiring Directors
Newly Appointed Directors
Directors with less than 3 years tenure
Senior Management Team
PROGRAMME | TUESDAY, 25 JULY 2023
08:45AM
Registration
09:00AM
Programme Introduction and Housekeeping
09:05AM
Module 1: Directors' Regulatory Compliance for Financial Reporting
10:00AM
Module 2: Overview on Financial Analysis of Performance
10:45AM
Networking Break
11:00AM
Module 3: Directors' Financial Oversight Responsibilities


(Case Study: Serba Dinamik Holdings Bhd)

12:30PM
Lunch
02:00PM
Resume Module 3


(Case Study: Serba Dinamik Holdings Bhd)

03:45PM
Networking Break
04:00PM
Resume Module 3


(Team Discussion & Presentation)

05:00PM
Summary and Wrap-up
05:30PM
Q&A
06:00PM
Programme Ends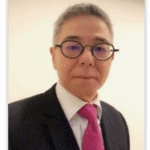 VINCENT LOH
ICDM Faculty & Fellow, FCA, MIM-CPT, Malaysia
Vincent has over 40 years of knowledge, exposure and experience in auditing, financial & business management, consulting and training. His experiences cover numerous business segments, ranging from auditing and consultancy to the technology, manufacturing and retail sectors, working for international organisations, listed companies and local multinationals. He has also worked and lived in several countries including the United Kingdom, Singapore, Malaysia, Indonesia, Hong Kong and Cambodia, providing him with deep understanding of the various cultural environments and business regimes, dealing with all levels from corporate leadership to the shop-floor.
He was a CFO for a Malaysian listed conglomerate and subsequently appointed Group General Manager of an international manufacturing company with top and bottom-line responsibilities. He is currently Chief Executive of a management consulting practice and also a senior independent non-executive director of a Bursa-listed public company.
As a member of ICDM Faculty, he shares his expertise by facilitating programmes for directors and assisting the Institute to assess board and director effectiveness, particularly for those from public-listed companies.