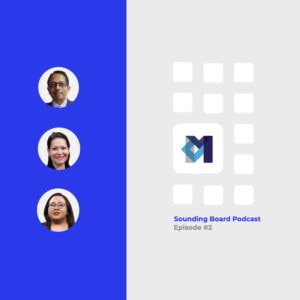 In the past month, corporate governance (CG) issues have been making headlines at home and abroad, from the rising intensity of shareholder activism on ESG concerns to spotlight on board competency and independence in mitigating operational and reputational risks. In this episode, Pankaj C Kumar, an ICDM member, independent director, trainer, columnist, and corporate & economic analyst, joins our president & CEO, Michele Kythe Lim, and Nadia S Hassan, producer and senior broadcast journalist at The Edge, to reflect on these CG concerns. They discuss some of the measures boards and companies can adopt to avoid such situations.
Follow us on Spotify. This podcast is also available on:
About Sounding Board
Sounding Board is a podcast by ICDM. As disruption grows in scale and intensity, board leadership must evolve to stay ahead. That means, governance model must transition to one that is proactive, future-focussed, and sustainability-driven. In this podcast, you will meet experts, governance leaders, and directors who are at the forefront of that change. Together, we tackle some of the big questions facing corporate boards today, and explore what it takes to be an effective director in a disruptive world.