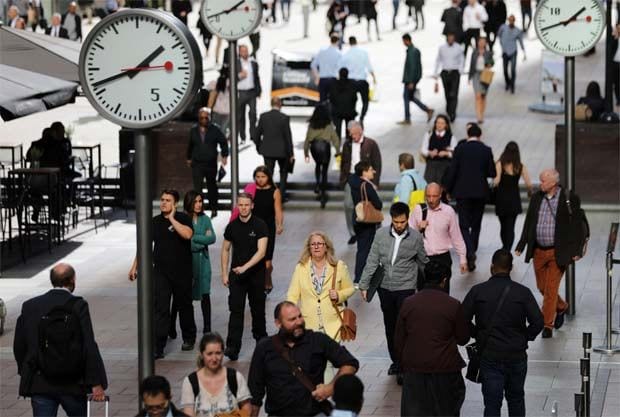 In the newly updated Malaysian Code of Corporate Governance 2021 (MCCG 2021), the sustainability issue has taken centrestage with the whole of Practice 4.0 being devoted to it. Four sub-paras discuss board responsibility in respect of sustainable strategies, priorities and targets.
Other than climate-related risks and opportunities, the MCCG 2021 also calls for a step-up practice whereby the board identifies a designated person within the management to oversee these issues.
When one refers to sustainability issues, it also incorporates environment, social and governance (ESG) as these are the real pillars of sustainability. Climate change, which is the "E" in ESG, is a hot topic these days as global warming takes precedence.
Human activities main culprit in environmental damage
Based on the BBC documentary series "A Perfect Planet", human activities were narrowed down as the main cause of our current environmental issues faced by earth. From deforestation of the Amazon to coral reefs that are either dead or dying, it is human activities that dictate our earth. Dr Niall McCann, an explorer and a biologist, said: "Humans itself has become so populous and so destructive today that it is the single-most influential creature on earth".
The five-part series covers the oceans, volcanoes, sun, weather and humans, and addresses issues related to the environmental damages that the earth has suffered and this includes extreme weather patterns, wildfires and, of course, the deadly hurricanes.
What is interesting from the series is that one of the biggest factors in climate change is the production of carbon dioxide or CO2. Humanity today is acting like a super volcano of the past. We are releasing CO2 even at a greater rate than the pre-historic mega eruption. On top of that, industrialisation too is a major cause of the rise in CO2 level due to our high fossil fuel usage.
On oceans, the documentary describes it as the largest ecosystem on earth. The ocean covers two-thirds of our world's surface and produces around 70% of the world's oxygen. They're home to as much as 80% of all life on earth and over three billion people rely on them as an important source of protein.
Hence, when the temperature rises due to human activity, our very own resources for survival are being challenged. We see today large icebergs breaking off and the latest, measuring some 4,320 sq km or about half the size of Puerto Rico, has just broken off the coast of Antarctica.
As we warm the planet, we create more extreme droughts and floods, making it more difficult for many animals to survive. Hence, climate change today is threatening the future of life on earth itself. With higher CO2 production in the atmosphere, the weather takes a different turn altogether.
For every one degree the global temperature rises, the atmosphere is sucking up 7% more water, hence we get more concentrated precipitation, which in the end translates to greater climate change.
Of course, to help the earth absorb the excess CO2 produced, our forest and oceans act like sponges that absorb the CO2, and in return, releases the much-needed oxygen that we humans need. This is how the whole earth maintains its balance and now that balance is under tremendous pressure unless we do something to reverse the course.
Corporates must take a stand on environmental issues
There has been greater demand among institutional and even to a certain extent retail investors to embrace companies that adopt ESG and climate change policies in their businesses. With greater awareness, the ecosystem within the business supply chain too is slowly but surely evolving.
For example, the BMD Group, a rail line contractor for an Australian thermal coal project, is now seeking the Australian government's assistance following its failure to obtain insurance on ESG concerns, as insurance companies are shying away from being associated with projects that are damaging to the environment.
Having said that, in Malaysia, we too have our fair share of companies or state governments flouting ESG standards with either development or land reclamation projects. Malaysia has an abundance of land and for us to embark on huge land reclamation projects does not seem to make sense at all.
As it is, we have already seen failed reclamation projects and this includes the currently near-empty Forest City in Johor and the Pulau Melaka. Having built these, the Melaka state government is still embarking on massive reclamation projects named Melaka Waterfront Economic Zone (M-WEZ), to be built on 6,070ha of reclaimed land and spanning 22km from Umbai to Tanjung Bruas.
Effectively, Melaka is giving up all of its coastlines for a project that will have significant environmental impact for generations to come.
Another example is in Langkawi. A local public listed company, together with a Middle Eastern party, plans to undertake a RM40bil mixed development project there. It was reported that some 90% of the 1,979-acre site to be developed consists of the ocean, and the intention is to build a man-made island that will eventually span about 1,000 acres or 50% of the entire area.
As it is, Langkawi has some 99 islands and is home to rich marine life, mangrove forest and a Unesco Global Geopark. Any development via land reclamation could potentially have devastating irreversible damage to these wonders.
In Penang, the state government plans to create three man-made islands from the waters of Permatang Laut to Gertak Sanggul, covering a massive 1,821ha under the Penang South Reclamation project. Again, this too will have a similar impact on the environment and marine life.
In Selangor, there is a hotly debated issue around the Kuala Langat North Forest Reserve where the state government intends to degazette the 931-ha site for a "mixed development project". Of course, in Kuala Lumpur too, some developers are hungry to develop even public parks for their self-interest and in the name of providing permanent housing for the displaced.
On one end, we want to plant more trees, we create Taman Tugu and spend millions on it, but on the other end, we are destroying what is already God-given to us. Common sense must prevail to conserve our environment and not just based on ringgit and sen.
Having identified issues related to climate change and human activities, the regulators and board members of companies too ought to play a role. The recent addition of issues related to sustainability in the MCCG 2021 was followed by another initiative taken by Bank Negara. The Climate Change and Principle-based Taxonomy (CCPT) was issued on April 30, 2021.
Guidelines for licensed financial institutions
The CCPT, which applies to all licensed financial institutions (FIs), has provided guiding principles that FIs should adopt. These guidelines cover climate change mitigation, climate change adaptation, no significant harm to the environment and even a list of prohibited activities, which include those that violate environmental laws.
With regulators making the right effort to preserve the environment, it is hoped that the FIs can take the cue and restrain themselves from funding these activities. FIs should restrict any form of financing for companies that are engaged in environmentally damaging projects. Naturally, if a company cannot obtain financing needs, chances are they would not be able to carry out their development projects.
The independent directors of a public listed company too can play the role of check and balance as they should be mindful of the impact of the environment to the society and on mother earth, as what is destructed today can never be replaced.
In conclusion, all of us – from members of the public, board members, shareholders, the government, FIs, civil society and other stakeholders – must play our role to preserve mother earth. Without the earth, we have nothing.
If everyone within the business ecosystem plays their part in ensuring no environmental damage is done when development is carried out, the world will be a better place for all of us today, tomorrow and for generations to come.
Pankaj C Kumar is a long-time investment analyst. The views expressed here are his own.